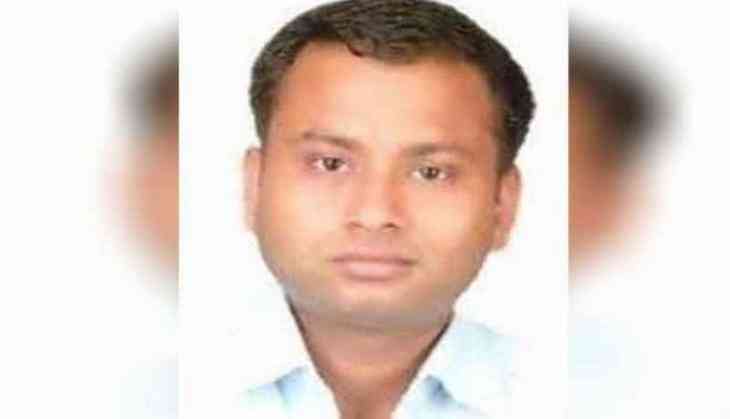 IAS officer Anurag Tiwari
The murder case of IAS Officer Anurag Tiwari was on Monday transferred to the Central Bureau of Investigation (CBI).
"It has been decided that the investigation will be transferred to the CBI," Principal Home Secretary Arvind Kumar said.
This came after the family members of the slain officer registered an FIR with the police in Lucknow against unknown persons under the section 302 of the Indian Penal Code (IPC) and made a demand that the case should to be handed over to the CBI.
"In the complaint, it was alleged that Anurag Tiwari was under pressure as he was about to uncover a scandal. Hence, we filed the case under the IPC 302. We have also forwarded their demand for a CBI investigation," Senior Superintendent of Police (SSP) Deepak Kumar told ANI.
Kumar also said that AIIMS doctors have been consulted to ascertain the cause of the officer's death.
Earlier in the day, family members of the late IAS officer met Chief Minister Yogi Adityanath.
The Chief Minister asked the family members to wait for the SIT report after which he would take a call on the CBI investigation.
IAS officer Anurag Tiwari was found dead outside Meera Bai VIP guest house in Hazratganj area of Lucknow. He was staying at the guest house for two days with a batchmate.
LDA vice chairman and Tiwari's batchmate P.N. Singh had booked the room in his name and was with him the night before his death.
On the day of his demise, while Singh went to play badminton around 6 a.m. at a Gomtinagar stadium, Tiwari stepped out for a morning walk. He had barely covered a distance of 300 m from his room when he collapsed on the road.
According to reports, Tiwari died of seizure after he suffered from a fit, however, final decision would be taken post the results of autopsy reports.
-ANI