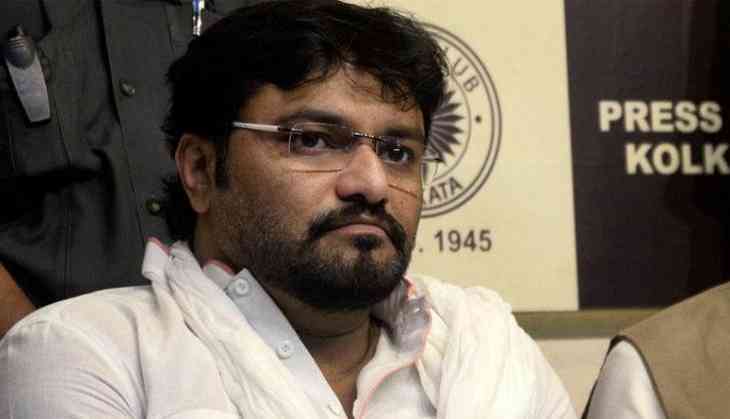 BJP's Babul Supriyo hit at Congress leader Rahul Gandhi on Tuesday over Prime Minister Narendra Modi's tweet that he was 'thinking of giving up' his social media accounts.
Babul Supriyo put in an offer that Rahul Gandhi's advice on 'international roaming packs' when 'tweeting from your holiday abroad'--a reference to former Congress chief's foreign trips—both in his personal and official capacity, a line of attack often used by the BJP.
"... when you tweet from your holidays abroad, your network provider charges at least 4 times more for data usage," Babul Supriyo tweeted to Rahul Gandhi.
"10 day/15 day international roaming packs are available... try availing that in your next trip. For your short stays in India, you may use normal data packs," he said.
In a surprise tweet put up last night PM Modi suggested he would 'give up' his social media accounts on Sunday, 8th March. To this Rahul Gandhi replied, urging PM Modi to 'give up hatred, not social media accounts'.
Apart from Rahul Gandhi, other Congress leaders like Shashi Tharoor, Randeep Surjewala had also responded to PM Modi's tweet.
Prime Minister Narendra Modi, who is active on social media, has been attacked for giving a wide berth to difficult subject matters online, such as the recent violence in the national capital and the series of mob killings in his first term.
The Prime Minister has also drawn criticism for following accounts of supporters accused of vicious online trolling and abusing journalists.
Some have even speculated that PM Modi's announcement may have something to do with International Women's Day, which will be commemorated on Sunday.
Also Read: CAA Protest: Delhi CM Kejriwal to meet PM Modi today
Also Read: Delhi Violence: Asaduddin Owaisi terms riots 'genocide', questions silence of PM Modi, NDA leaders