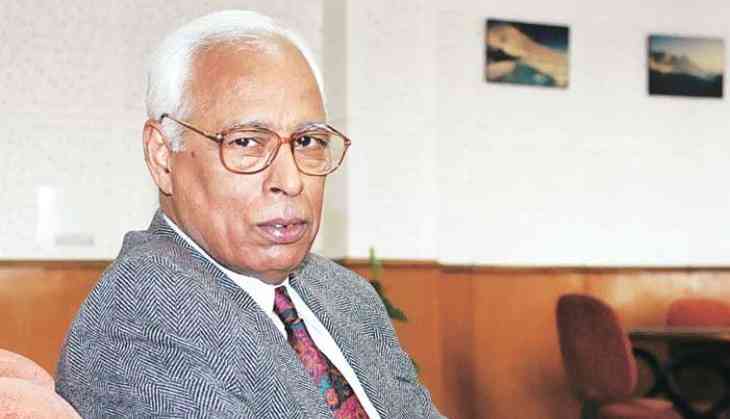 In a shocking step, BJP pulled-off its alliance with Mehbooba Mufti's PDP on Tuesday in Jammu and Kashmir after which Governor rule is imposed in the state. Well, Governor NN Vohra is to retire on June 25. On Wednesday, President Ramnath Kovind approved to impose Governor rule in the state.
When asked whether the centre is looking to appoint a new governor after Mr Vohra's term ends, BJP leader Kavinder Gupta, who was also Deputy Chief Minister in the collapsed Jammu and Kashmir government, said: "It is a routine matter, after the Amarnath Yatra maybe a decision will be taken."
However, Gupta's response reflected that Vohra, 82, may not let go until the Amarnath pilgrimage is over in August at least. Many see Mr Vohra as the right man for Jammu and Kashmir. NN Vohra is an Indian Administrative Service (IAS) officer. He was also Union Home Secretary and Principal Secretary to the then Prime Minister IK Gujral in 1997. Mr Vohra was the Centre's interlocutor for Kashmir for five years.
Governor NN Vohra on Tuesday had put forwarded his report in front of the President Kovind regarding the imposition of central rule in Jammu and Kashmir under Section 92 of the Constitution.
The decision to the pull-off alliance was taken after the meeting was held between the BJP chief Amit Shah and Jammu & Kashmir cabinet ministers. BJP's General Secretary Ram Madhav told that the act of terrorism, violence and cases like stone pelting have been increased in the state over the last few years. Mufti's unilateral decisions had led to pull-off the alliance.
Also read: