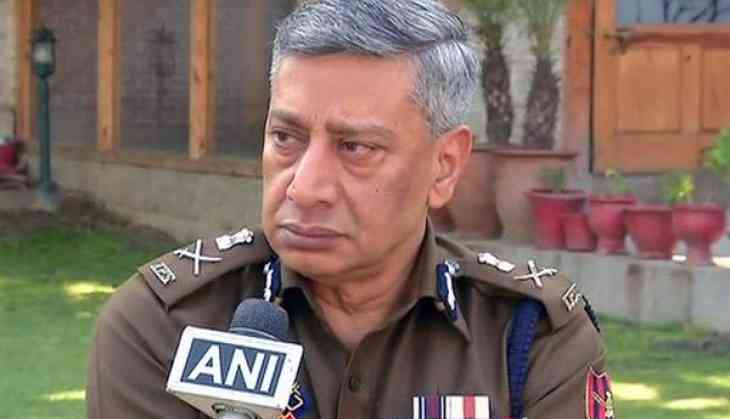 The BJP-PDP alliance has ended in Jammu and Kashmir. The Bhartiya Janata Party (BJP) collapsed their alliance with People Democratic Party (PDP) on Tuesday leading to politico crisis. The other major development from the state came that President Ram Nath Kovind has imposed the Governor's rule in Jammu and Kashmir after Mehbooba Mufti stepped down as chief minister of the state. The top cop of J&K on Governor rule imposed in the state says it will be much easier to work for the police.
Security forces are going to ramp up anti-terror operations in Jammu and Kashmir, the state's top police officer SP Vaid said to NDTV. "Operations will continue. Only thing was in between, during this (ceasefire) period, the operations were stopped. They were going on earlier also, but we will intensify these operations in the days to come. And it would be, I think, much easier to work," Mr Vaid said.
Soon after the BJP pull-off the alliance, it demanded Governor rule in the state. The Governor office later said since no political party intended to form a government, Mr Vohra had decided to impose Governor's rule in the state. Governor NN Vohra on Tuesday had put forwarded his report in front of the President Kovind regarding the imposition of central rule in Jammu and Kashmir under Section 92 of the Constitution.
This decision was taken after the meeting was held between the BJP chief Amit Shah and Jammu & Kashmir cabinet ministers. BJP's General Secretary Ram Madhav told that the act of terrorism, violence and cases like stone pelting have been increased in the state over the last few years. Mufti's unilateral decisions had led to pull-off the alliance.
The BJP and PDP formed a coalition government in Jammu and Kashmir in 2015 after the state assembly election in the state. However, the ideologies of both parties divided on a variety of issues.
The BJP had 25 seats while PDP had 28 seats in the Jammu and Kashmir Assembly. In the past 10 years, this will be the fourth time that Governor's rule has been imposed in Jammu and Kashmir.
Also read: BJP-PDP coalition collapses: President Ram Nath Kovind gives green signal to Governor's rule in J&K