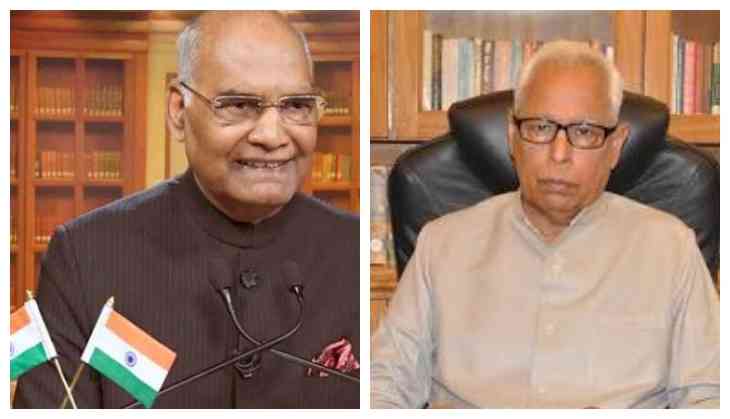 The shocking news has come from Jammu and Kashmir when Bhartiya Janata Party (BJP) collapsed the alliance with People Democratic Party (PDP) on 19th June 2018. Now, the other major development from the state is that President Ram Nath Kovind has given the approval to the Governor's rule in Jammu and Kashmir after the alliance ended between the two party in the state.
On 19th June, Governor NN Vohra had put forwarded his report in front of the President Kovind regarding the imposition of central rule in Jammu and Kashmir under Section 92 of the Constitution.
However, the signs between the parties were there for months but this surprising break-up between BJP and PDP had left everyone in shocked. However, J&K CM Mehbooba Mufti had already submitted her resignation to the governor Narinder Nath Vohra shortly after the central ruling party BJP had announced to ends the coalition with PDP. During an interview, she told that 'we can't treat Jammu and Kashmir as enemy territory. She also added that the basic motive of the alliance was "reconciliation, dialogue with the people of Kashmir, promoting confidence-building measures and good relationships with Pakistan."
This decision was taken after the meeting was held between the BJP chief Amit Shah and Jammu & Kashmir cabinet ministers.
BJP General Secretary Ram Madhav told that the act of terrorism, violence and cases like stone pelting have been increased in the state over the last few years. He added that party have no other option instead of discontinuing its alliance with the People's Democratic Party (PDP).
The BJP and PDP formed a coalition government in Jammu and Kashmir in 2015 after the state assembly election in the state. However, the ideologies of both parties divided on a variety of issues.
The BJP had 25 seats while PDP had 28 seats in the Jammu and Kashmir Assembly. In the past 10 years, this will be the fourth time that Governor's rule has been imposed in Jammu and Kashmir.
-With ANI inputs
Watch Video:
Also read: Jammu and Kashmir Governor requested to cancel withdrawal of stone pelting cases