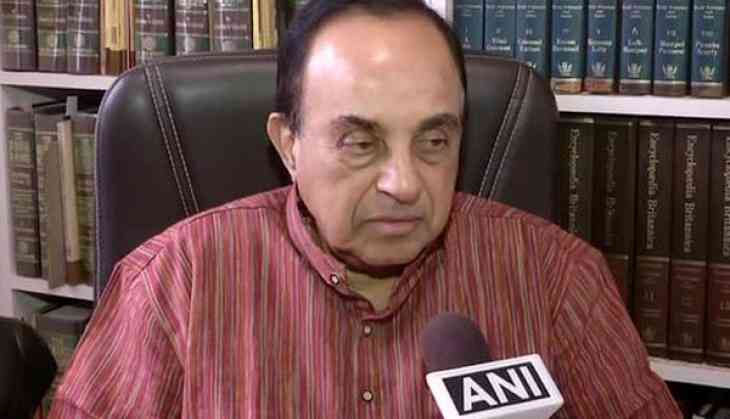 Bharatiya Janata Party (BJP) leader Subramanian Swamy on Monday voiced hope that the Supreme Court will strike down the Article 35-A of the Constitution that grants special privileges to the residents of Jammu and Kashmir.
Calling it unconstitutional, Swamy told ANI that the Article 35-A is also against women's right.
"We can't be terrorised by all this. This is clear that they (protestors) all are doing it under the instigation of extremist elements and Pakistan to not allow any change. This Article 35A is against the rights for women and is unconstitutional too. Therefore, we would like to see the Supreme Court strike it down," Swamy.
Yesterday, the National Conference (NC) leaders staged a protest against interference with Article 35A.
Former chief minister Farooq Abdullah while addressing a public gathering had asserted that any attempts made to assault Article 35A would be opposed by the NC.
Article 370 of the Constitution grants special status to Jammu and Kashmir, while Article 35A disallows people from residing in Jammu and Kashmir, buying or owning immovable property in the state, settle permanently, or get state government jobs.
A non-governmental organisation, We the Citizens, filed a petitioned in the apex Court in 2014 to abolish the law on the grounds that it was "unconstitutional".
There are apprehensions, amongst sections of Kashmiris, that if the law is repealed or diluted, outsiders would settle in Jammu and Kashmir.
The matter of 35-A has allegedly united Kashmiri separatists and mainstream politicians.
(ANI)