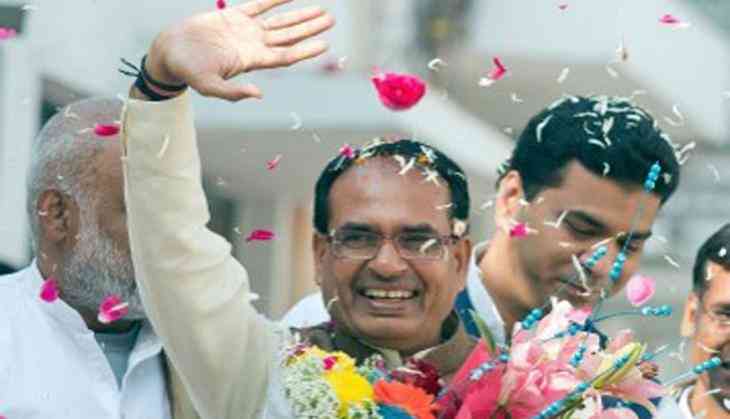 As the exit polls are predicting an otherwise result in Madhya Pradesh, senior BJP leader Raghunandan Sharma has indirectly conceded defeat in the state.
While the exit polls are predicting a Congress win in the Madhya Pradesh, some pollster are saying that BJP will lead ahead with 1 or 2% vote share.
Now, its upon the Shivraj Singh Chouhan's image and the PM Modi's wave which might work wonders for the BJP in the state but if the exit polls are to be believed, the anti-incumbency and the rural distress has taken a toll in the state and the incidents of farmers killing in Mandsaur has resulted in the farmers getting angry over the ruling dispensation.
Sharma told The Indian Express that, "If the BJP wins, the credit will go to the CM because he has worked really hard, but if the opposite happens, he will have to take the blame because the comment may have cost us ten seats."
Raghunandan Sharma, BJP: Logon ka aakrosh tha ki CM ne iss prakar ki baat keh di ki koi 'mai ka lal...'. Isse hamara nuksan to hua hai aur lagta hai ki yadi iss prakar ke shabdon ka prayog nahi hota to 10-15 seetein hamari aati aur ye anishchint'ta ki sthiti banti nahi. (09.12) pic.twitter.com/9MkUKaMO6h

— ANI (@ANI) December 10, 2018
Earlier, CM Shivraj Singh Chouhan had said in a rally that "Koi mai ka lal aarakshan nahi khatam kar sakta."
Now, the BJP losing in the Hindi heartland will mean a raise in the communal agenda and polarization across the country with a narrative of development at the backdrop. BJP has an advantage of riding on the clean image of PM Narendra Modi, wherein the slogan says, 'Saaf niyat' but it might boomerang ahead in the course of election as now its the BJP which is standing at the doors of questions and Congress will be easily raising the Rafale deal and other scams.
Also read: Lok Sabha Election 2019: Opposition leaders to meet today to discuss path for the 'Mahagathbandhan', AAP to
Raghunandan Sharma, BJP: We might've made mistakes, so exit polls...they might turn out to be wrong but they also don't meet expectations. Let alone 200+ seats, we'll be satisfied if we get no.of seats we won last time. But even if we don't get that, BJP will get majority.(09.12) https://t.co/Ls29T4Hmvh

— ANI (@ANI) December 10, 2018