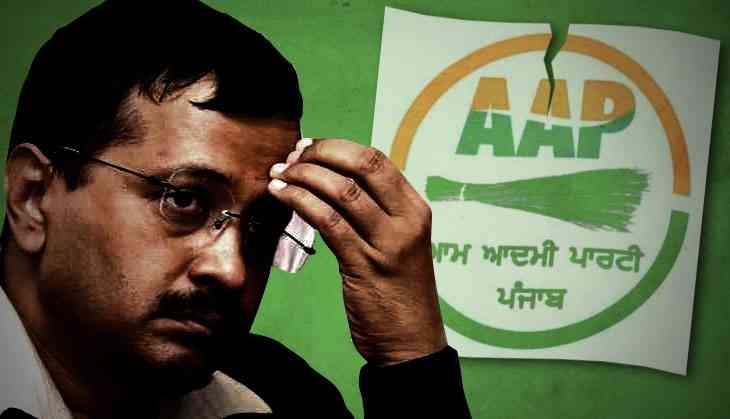 AAP national convenor Arvind Kejriwal (AAP website)
Aam Aadmi Party and its national convener Arvind Kejriwal have been landing in trouble one after another after tendering apology to SAD Leader Bikram Singh Majithia on making the allegation against the latter over drug trafficking. The latest trouble is that one of its allies in Punjab broke ties with the Aam Aadmi Party and 15 MLAs may also quit the APP party.
"We have snapped ties with AAP. We will, however, continue to support 15 MLAs who stand for Punjab, including leader of opposition Sukhpal Khaira, Kanwar Sandhu and others. By apologizing, Kejriwal has defrauded Punjabis. Before elections, he used to say that we will drag Majithia to jail and that he is biggest trader of drugs," LIP leader Simarjeet Singh Bains was quoted as saying.
AAP had contested the 2017 Punjab assembly elections with the alliance of the Lok Insaaf Party on 117 seats. AAP got 20 MLAs and LIP 2.
"Out of 20 MLAs, 15 are in favour of forming a new party in Punjab" ,Bains further said hinting that 15 MLAs can leave the AAP. If they quit the party, it will be one of the major setbacks for AAP's Punjab unit as its state president Bhagwant Mann already announced his resignation from the president position on Twitter.
Arvind Kejriwal has been facing huge backlash and criticism when he apologized to Shiromani Akali Dal Bikram Singh Majithia for leveling allegation against the latter of drug trafficking. Majithia had filed criminal defamation case against Delhi Chief Minister Arvind Kejriwal and other two AAP leader Ashish Khetan and Sanjay Singh. Majithia had demanded apology from APP leaders otherwise they will go to jail. Filing an application in the Punjab court, AAP said that the statement made by Kejriwal regarding Majithia's involvement in drug trafficking was the political one and they were unfounded.