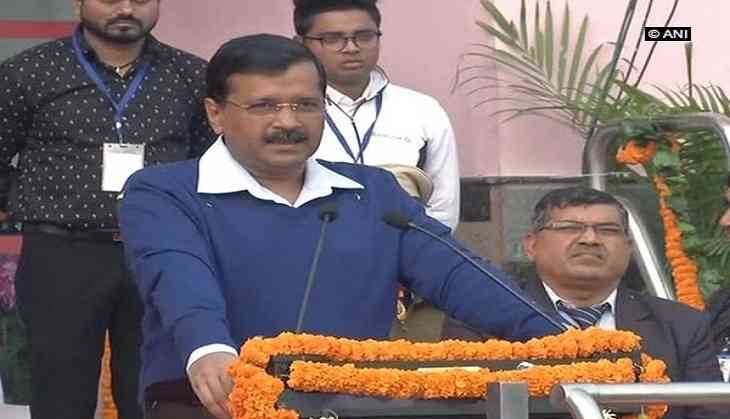 Delhi chief minister Arvind Kejriwal (ANI)
The Aam Aadmi Party's national converner Arvind Kejriwal's apology to Shiroman Akali Dal (SAD) leader and former Punjab minister Bikram Singh Majithia snowballed into controversy after the criticism and backlash from all round including AAP supporters. Many expressed their disagreement and objection over the Kejriwal apology and even one of the party's famous leaders Bhgwant Mann resigned from the position of the president of Punjab unit.
However, the issue to which Kejriwal's latest apology to Majithia is, dates back to the campaign of the last assembly elections held in Punjab when the former had hurled allegation against the latter accusing that the minister is involved in drug trafficking. After that, Majithia had filed a defamation case against AAP leaders Sanjay Singh, Ashish Khetan including Kejriwal in May 2016.
"Almost every house of Punjab is addicted to drugs. I have been told by Sanjay Singh and Ashish Khaitan that Majithia is involved in drug trafficking. Not only once, I will repeat this thousand times that Majithia is involved in drug trafficking," Kejriwal had reportedly said after the defamation case.
Now, the Aam Aadmi Party filed an application in a trial court in order to withdraw its old allegation against Majithia.
"In the recent past, I made certain statements and allegations against you regarding your alleged involvement in the drug trade. These statements became a political issue. Now, I've learnt that the allegations are unfounded. Hence, there should be no politics on such issues," reads the AAP leader's application filed in the court , adding, "Because of my allegations made against you at various political rallies, public meetings, TV programmes, print, electronic and social media, you filed a defamation case against us in the Amritsar court. I, hereby, withdraw all my statements and allegations made against you and apologize for the same."
Majathia accepted Kejriwal's apology and thanked him for showing greatness." I thank Kejriwal for showing greatness in seeking apology for his remarks made against me. I have told my lawyers that from our side, this case ends as Kejriwal has sought apology. I have asked my counsels to withdraw the defamation case.Person makes mistake and with the grace of God, if I have the ability to forgive and I will forgive," said SAD leader.
Terming it a historical moment, he also said ""I had said from the beginning that either he will say sorry or he will go to jail. Sending someone to jail is not my intention. It is indeed a historical moment that a sitting chief minister has submitted a written apology in court withdrawing all statements he made against me".