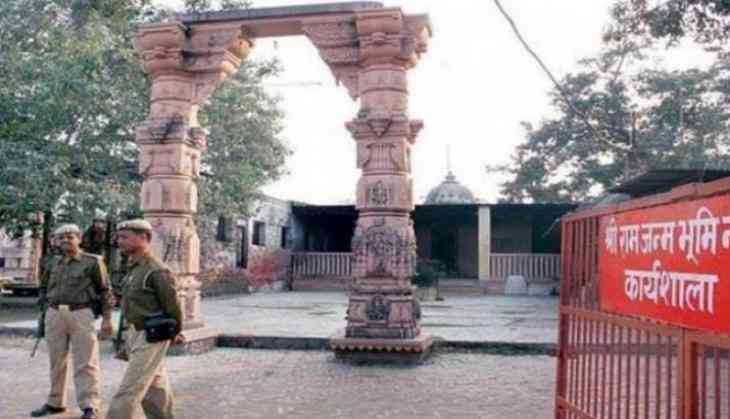 The situation in Ayodhya seems tensed where thousands of Rashtriya Swayamsevak Sangh (RSS) and Vishwa Hindu Parishad (VHP) workers are set to arrive for 'Dharam Sabha' over the construction of a grand Ram Temple.
Shiv Sena chief Uddhav Thackeray is also to arrive Ayodhya today. Following which the local administration has imposed Section 144 in the town to prevent a re-run of 1992 situation.
Mumbai: Shiv Sena chief Uddhav Thackeray leaves from his residence. He will reach Uttar Pradesh's Ayodhya today for a two-day visit. VHP and Shiv Sena will hold separate events in the city tomorrow over the matter of #RamTemple. pic.twitter.com/tPFewtVLVN

— ANI (@ANI) November 24, 2018
The VHP has said that 'Dharam Sabha' in Ayodhya scheduled on Sunday was its last effort to clear the hurdles for the construction of a Ram temple in the town.
As per reports, around 3,000 Shiv Sena activists will be arriving in Ayodhya in two special trains from Thane and Nashik. Uddhav Thackeray will also join party workers later in the day. Thackeray has left from his residence in Mumbai for two-day Ayodhya visit.
Also, Thackeray is slated to take part in 'Maha-Aarti on the banks of Sarayu river in the evening today and would also participate in the VHP event scheduled on Sunday.
Thackeray visit to Ayodhya is a move to built political pressure on the ruling Bhartiya Janta Party in centre and state and its ally to expedite the construction plans for the proposed Ram Temple there as a run-up to the upcoming 2019 Lok Sabha elections.
Meanwhile, as per reports, Thackeray is likely to hold a meeting with Ram Janmabhoomi Nyas president, Mahant Nritya Gopal Das during his two-day Ayodhya visit.
Also read: Telangana Assembly Election 2018: Sonia Gandhi attacks CM Rao in maiden election rally; says, 'free Telangana from KCR family'