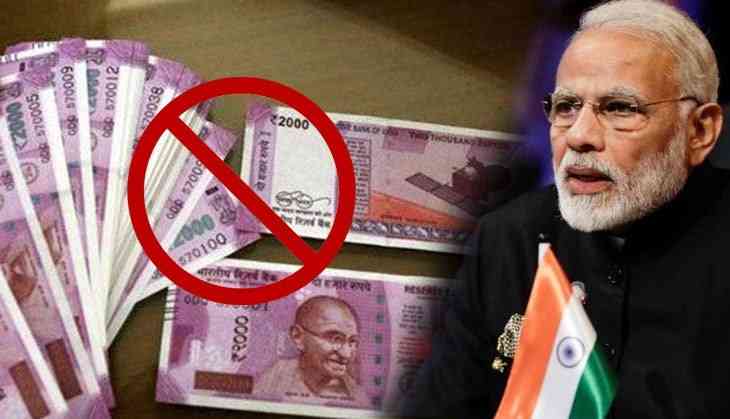 Rs 2000 notes getting discontinued
India has stopped printing its newly launched Rs 2000 notes, to get it slowly out of circulation and thereafter from the market.
The circulation has already decreased and at most of the ATM's across the country, one is not getting the denomination of Rs 2000 rather everyone gets Rs 500, Rs 200 or Rs 100 in some circumstances.
The news, as reported by The Print, says that the Reserve Bank of India has stopped printing the note, although that doesn't mean that the Rs 2000 note will not be valid, rather the circulation will get lower and eventually, will be phased out.
"The Rs 2,000 note was introduced in November 2016, after the government demonetised Rs 1,000 and Rs 500 denominations as part of an exercise pitched as a crackdown on black money. At that time, to counter the massive cash shortage, the government flooded the country with new Rs 2,000 notes," as reported by The Print.
The circulation of notes got a sudden plunge after the demonetization was done in November 2016 and was criticized by most of the Economists and political pundits.
As per a report in The Print, "As of March 2018, the total value of the currency in circulation was Rs 18.03 lakh crore, of which Rs 6.73 lakh crore, or 37 per cent, was in Rs 2,000 notes, and Rs 7.73 lakh crore, approximately 43 per cent, in Rs 500 notes. The remaining was in the lower denominations."
It's up to the RBI to sustain within the margin of the new notes available and Rs 2000 notes going out of the market might not be a good sign for the foreign institutional investors.
Also read: Madhya Pradesh CM Kamal Nath puts pension of those jailed during Emergency on hold; BJP alleges