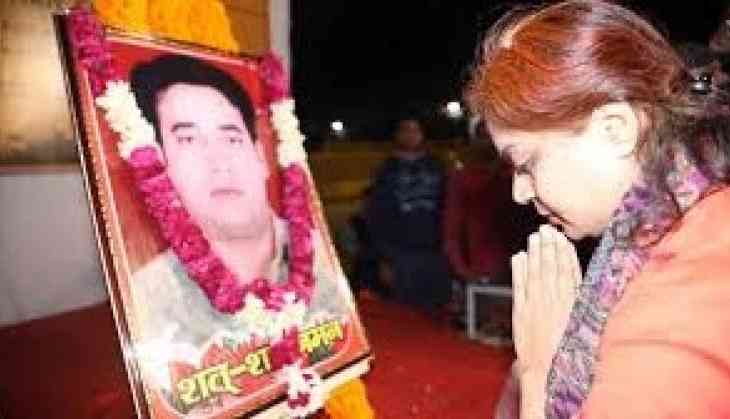 The autopsy report of Intelligence Bureau (IB) official Ankit Sharma has revealed some spine chilling details that how brutally he got killed by the goons during Delhi violence.
Ankit Sharma's dead body was pulled out of a drain in Northeast Delhi's Chand Bagh on Tuesday. In his post-mortem report, it came to know that he was stabbed to death.
According to the reports of news agency IANS, the body of Sharma has "multiple abrasion, deep cuts which were given by sharp edge objects," revealed post-mortem reports. The doctors who conduct the autopsy report have claimed that 26-year-old was stabbed multiple times.
The family of Ankit Sharma blamed AAP councillor Tahir Hussain for killing the IB officer. They also filed an FIR against Hussain. In the complaint, the family claimed that the body of Ankit was thrown from the mosque into the drain.
Sharma joined IB as a security assistant since 2017. He lived in Chand Bagh in Northeast Delhi and had gone to check out what happened in the locality on Tuesday since then he didn't return to his house. Sharma's brother Ankur also said in an FIR that some men of Tahir picked Ankit and his other friends. Later, they murdered them. Locals also blamed Hussain for inciting violence in the area to kill Sharma.
After the post-mortem report came to light, Delhi BJP chief Manoj Tiwari also said that not just AAP councillor Tahir gets punishment but the AAP chief Arvind Kejriwal should also be punished for instigating violence in Delhi.
Also Read: Manoj Tiwari reacts to Arvind Kejriwal's remark, says 'not just councillor, Delhi CM should also be punished for violence'
On the other hand, the AAP has suspended Hussain till the time investigation in the case is complete.
At least 38 people, including a Delhi Police head constable, have been killed in the violence, while over 200 people were injured in the Delhi violence.
Also Read: Delhi Violence: Shahrukh Khan, who openly threatened policeman Deepak Dahiya with gun was never arrested