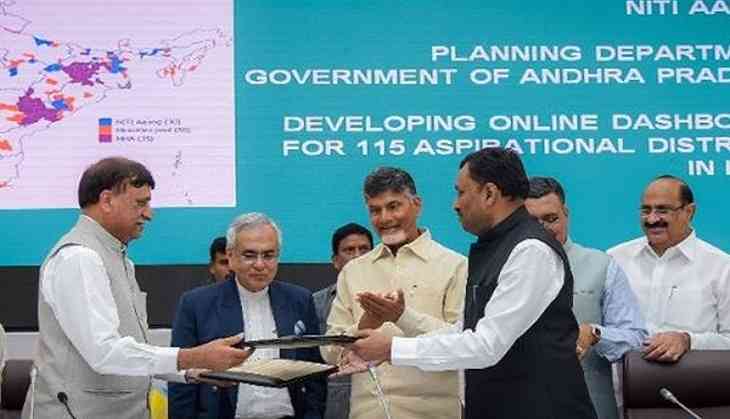 The Andhra Pradesh Government and the NITI Aayog on 18 January signed a Memorandum of Understanding (MoU) in Amaravati to develop an online dashboard for the 115 most backward districts in the country.
The MoU was signed in the presence of Vice-chairman of NITI Aayog Rajiv Kumar and Andhra Pradesh Chief Minister N Chandrababu Naidu.
The districts were identified on the basis of objective criteria such as education, health, nutrition, basic infrastructure like rural road connectivity, rural household electrification, access to potable water and individual toilets and others.
Most of the listed backward districts are in Jharkhand, followed by Bihar and Chhattisgarh.
-ANI