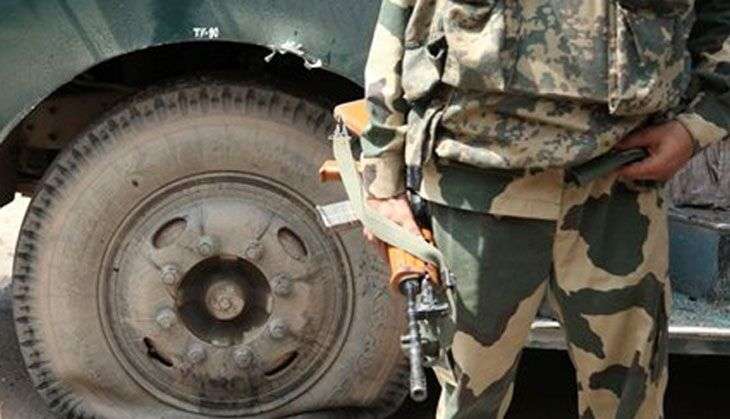 Late on 2 October, a 'fidayeen' (suicide) attack was carried out by terrorists on a BSF and other adjoining army camps in Baramulla, killing one BSF jawan and leaving another injured.
This incident comes barely four days after the Indian Special Forces smashed seven terror launch pads during a surgical strike across the Line of Control (LoC).
The terrorists, who gained entry into the 46 RR camp through an adjoining BSF camp, fired indiscriminately and lobbed grenades as well. During the firing, two BSF jawans were injured who were rushed to the nearby hospital, officials said, adding one of the personnel succumbed to injuries at the operation table.
The spokesman for Srinagar-based XV corps Col Rajesh Kalia said terrorists fired at an army camp at Jabanzpora in Baramulla and the firing was still on.
The skies in Baramulla, 54 kms from Srinagar, saw illuminators being fired by the army to locate the terrorists who had sneaked into the 46 battalion of Rashtriya Rifles.
Sources said there was some firing from adjacent houses located near the camp, which is located on the banks of river Jhelum.
However, the official Twitter handle of Udhampur-based Northern Command said "Baramulla Incident situation contained and under control".
The attack comes despite intelligence inputs about possible terrorist attacks on security installations in Jammu and Kashmir after the Indian army carried out surgical strikes on 29 September.
Sunday's strike comes exactly a fortnight after terrorists struck at army brigade headquarters at Uri, 102 kms from Srinagar, killing 19 soldiers.
The name of martyred BSF jawan is Constable Nitin while the injured is Constable Pulwinder. Both belong to the 40th battalion of the BSF, officials said.
Senior BSF officials have reached the spot. The situation has since been brought under control.
--PTI