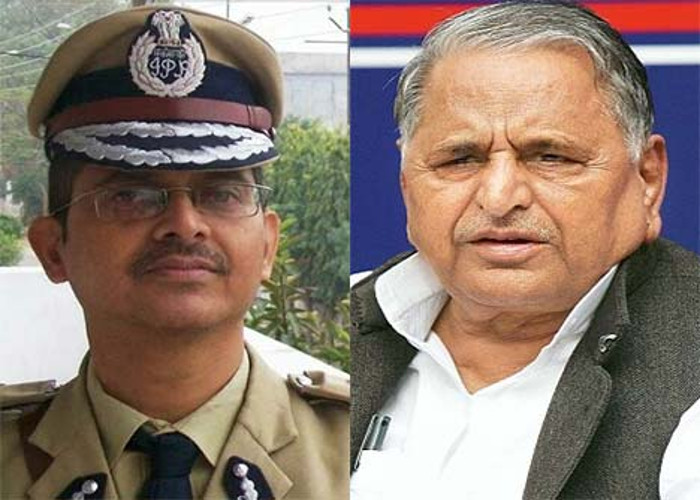 The vigilance department of the Uttar Pradesh Government today raided suspended senior police officer Amitabh Thakur's residence here.
Thakur had earlier filed a complaint at the Vibhuti Khand police station against the Director (Vigilance) Bhanu Pratap Singh, Superintendent of Police (Vigilance) G.S. Kanaujia and other officers, accusing them of "creating a false document" during a vigilance inquiry to build a disproportionate assets case against him.
In the complaint, Thakur had said that the vigilance establishment, on the orders of Bhanu Pratap Singh, had arbitrarily and deliberately calculated the worth of his assets at Rs. 2.16 crores, but when the state government provided him a copy of his alleged assets at the directions of the Allahabad High Court, he found that 14 out of these 15 properties belonged to his relatives and only one asset belonged to him.
The Uttar Pradesh government had suspended Thakur in July, claiming that the officer was found prima facie guilty of "indiscipline" - having an anti-government point of view - and other charges.
The suspension came days after Thakur made public an audio recording in which he alleged that Samajwadi Party supremo Mulayam Singh Yadav had threatened him.
-ANI