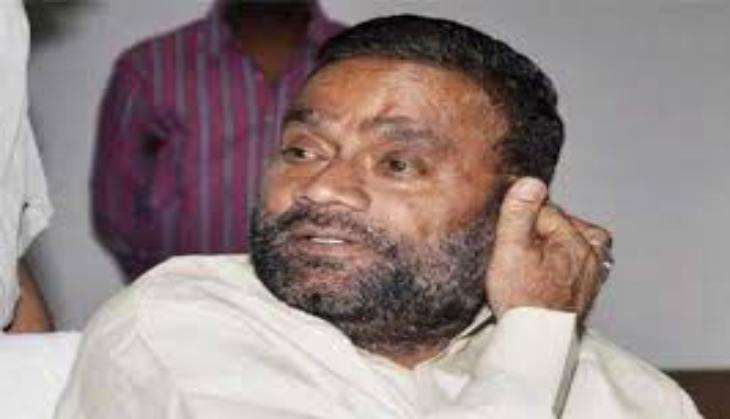 Swami Prasad Maurya, who recently joined BJP after quitting BSP, has been booked for violating prohibitory orders during his visit to Lucknow.
The FIR was registered on 10 August night against Maurya and others under IPC sections 341 (wrongful restraint), 188 (disobedience to order duly promulgated by public servant), SHO Hazratganj, Vijaymal Yadav said.
During his visit to the party office in Hazratganj area, Maurya was accompanied by a number of supporters in a cavalcade of cars creating a traffic jam. The supporters also burst crackers outside the BJP office to welcome Maurya into the party fold.
Prohibitory orders under section 144 of the Criminal Procedure Code (CrPC) have been enforced in the Hazratganj area by the district administration prohibiting assembly of more than 10 people, holding of demonstrations or carrying of weapons.
On 7 August, an FIR was registered against Apna Dal MP Anupriya Patel from Mirzapur on the same charges during her first visit to the city after being inducted in the Narendra Modi cabinet last month.
On his visit to Lucknow, Maurya said, "The huge crowd which has assembled here is an indicator that BSP and its supremo are wallowing in the filth of political corruption". Maurya claimed that Mayawati has become blind in her lust for money and "auctions tickets right from the top to bottom including Lok Sabha, Assembly, and Zila Panchayat elections".
He alleged that BSP workers, who served the organisation without any ambition, felt insulted and were forced to work as bonded labourers. Maurya said despite claiming herself the goddess of Dalits, Mayawati overlooked atrocities committed against them.
"She neither expressed sympathy after any incident nor visited the spot. She even prevented me and even Naseemuddin Siddiqui from visiting such spots. She used to say that the more they are harassed, the more her votebank will solidify. She has become a 'saudagar' of votes," he claimed.
Maurya also lashed out at the ruling Samajwadi Party government, saying 'goondaraj' prevailed in Uttar Pradesh and criminals were calling the shots. "There has been a rise in incidents of rape, murder, loot, dacoity and other crimes. If (Ram Manohar) Lohia were alive, he would either dismiss the government or commit suicide," he said.
-PTI