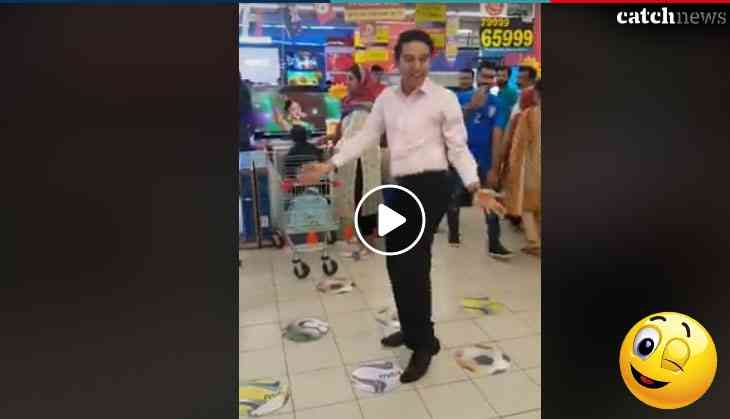 These days becoming famous or known personality is not a big thing because of the social media. Yes, it's a social media like Twitter, Instagram, WhatsApp and others which helped the common man to become a celebrity.
Recently, we have seen how a 'dancing uncle' Sanjeev Sri become famous overnight because of his dance moves during a wedding ceremony. The way dabboo shook his legs on the famous song of Govinda. It was his dance talent that had made him popular overnight and also gets a chance to meet with B-town celebrities.
However, this has become the trend on social media with the help of various applications like Musically and LIKE also there for the users through which they share their talent videos and become famous.
We all know that India is land of talent, we have seen many talented people in our country who not only become famous but also made the country to feel proud. But we can't deny with the fact that the neighbouring country is also having the talent.
Recently, a video is getting viral from Pakistan in which a man can be seen dancing on India's famous Punjabi song 'launch laachi'.
Have you seen the video? If not, then we are going to show you the dance of this Pakistani guy who is dancing on the Punjabi dance number superbly.
See dance video:
We must say this man danced very well and wins the hearts.
Earlier, Priya Prakash Varrier also becomes the Internet sensation for her wink in a video song. Now, let's see how much appreciation this video will get?
Also read: Do you know how much 'wink girl' Priya Prakash earn for one single post?