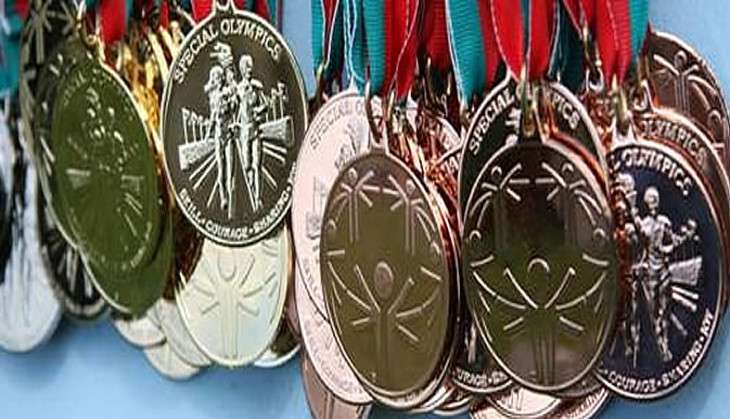 What makes content go viral?
If you look around, there are some people in your Facebook friends list and Instagram who are able to craft contagious content every single time. All you need to do is SHARE.
But, do they make sense everytime? No, they don't.
Be it the story of KFC serving a fried rat, or the story of UNESCO declaring Indian National Anthem as best in the world or a Hanuman Gadha being found during an excavation in Sri Lanka, all of these stories found their way to the 'believable' category thanks to the internet.
So, what is it this time?
The latest bit of 'news' going viral over the internet is "Indians bag 173 medals at the special Olympics". People are sharing this story while congratulating the athletes and slamming the national media for not covering such huge news. So, is the story fake? No. Is the story huge? Yes. The difference, this time, is that it is a development and achievement that happened in the year 2015. We are in 2016 currently, people.
When did it really happen?
Last year, in August 2015, Indians competed against athletes from more than 160 countries, and came back with 173 medals. This was India's incredibly joyous story from the 2015 Special Olympics, which ended on 2 August at Los Angeles, US, after a week of games.
So, the question that arises here is why was it not promoted when it actually should have been? Considering India's obsession with cricket, the chances of stories like these receiving optimum interest is pretty unusual. If you were so bothered about such a massive achievement why did you not share it when it actually happened? Oh, wait! India was scheduled for four Test matches during the same time.
Are people actually sensitive or just ignorant?
The reason this piece of news is going viral on social media at the moment is quite unclear.
So, why are people sharing the post now? Is it because Indians have not been able to win a single gold medal till now at the ongoing Olympics? Is it because it was not shared enough last year? Or is it because people are plain ignorant and refuse to check facts before sharing a link? You decide.
Another example of people displaying their ignorance: people started sharing a news piece that Olympian gymnast Dipa Karmakar won gold in Rio. However, in reality, Dipa had bagged the gold in the vaults finals at the test event of the Rio Games on 18 April 2016.
A dollop of drama to make it go viral
If your story can evoke strong emotions - positive or negative, you're set. The story would take minutes to go viral on social media. Barely anyone pauses for a minute before hitting the share button to check if the story is true or not.
Timing is everything
This piece of information has proved one thing. Timing is EVERYTHING. Even if you share a ridiculous piece of information when it is a trending topic, the possibility that it would be picked by people and making it go viral is high.
It's a simple but smart game.