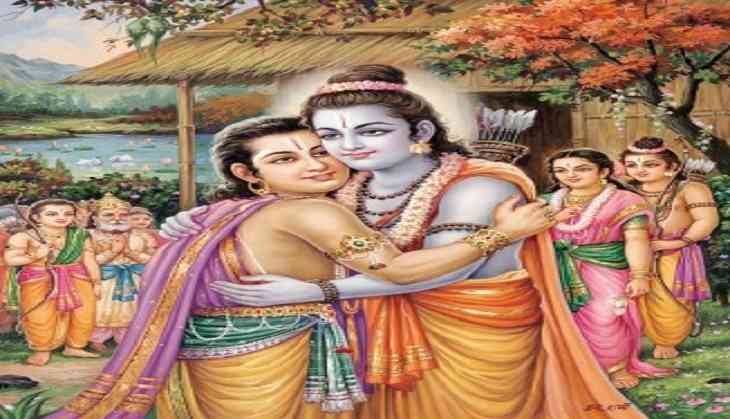 Every Indian kid in his life is taught values and is asked to become a man like Lord Rama from our holy book The Ramayana. He was a perfect man in true sense of the word and has played each and every role of his life be it a son, a husband, a king and a brother but the main reason why he is remembered is his relationship with his brothers and especially his younger one Laxmana. But did you have any idea that he was the man who ordered to kill Laxmana despite the fact that he was the dearest to him.
The 14 years exile story of Rama, Laxmana and Sita is well-known by everyone but this story dates back to the time when they returned back to Ayodhya after their exile period got over. It was then that Yama reached out to Rama to have some serious conversation and before having it he ordered Rama that noone would disturb them since the information was confidential and asked them that if anyone would come in between, then he should be sentenced to death there and then.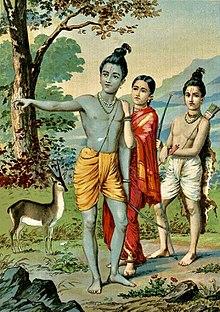 Rama, Laxmana and Sita during exile (wikipedia)
Rama asked his brother Laxmana to be his gate-keeper and stop anyone who tried to enter the room. While they were having their conversation, it was Rishi Durvasa who tried to enter the room to have a word with Lord Rama but was not allowed by Laxmana to do so. He politely asked him to wait but what happened next put Laxmana into confusion.
ALSO READ: Shweta Tiwari finally opens up on divorcing husband Abhinav Kohli and having a troubled married life
Rishi Durvasa got angry and asked Laxmana that he would curse the whole Ayodhya if his demands were not met. Listening to this, Laxmana decided to risk his life in order to save the whole Ayodhya and so to inform his brother Rama about the same, entered the room where the meeting was going on.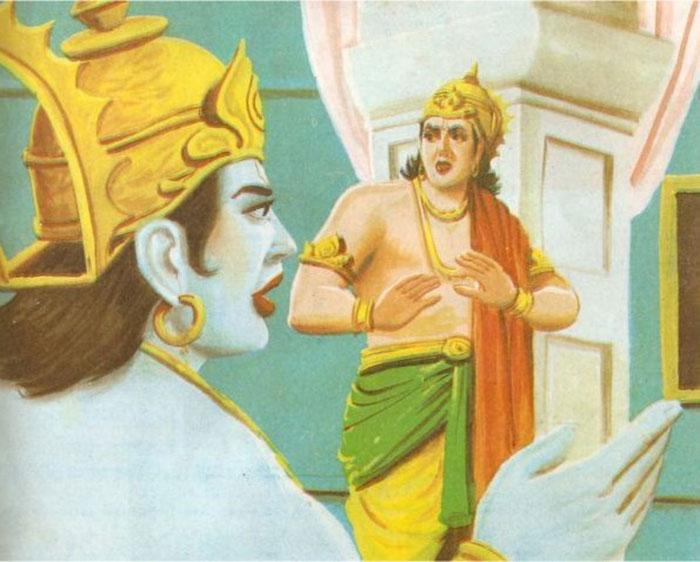 Laxmana entering Rama's room
Rama, at that time got into a dilemma and was forced to give punishment to Laxmana as ordered by Yama. Rama, quickly finished his meeting and then he remembered his promise made to Yama. Laxmana, as per the orders of his brother reached to the Sarayu river banks and ended up his life.
ALSO READ: You will be shocked to know Manikarnika actress Ankita Lokhande's rich businessman boyfriend after breaking up with Sushant Singh Rajput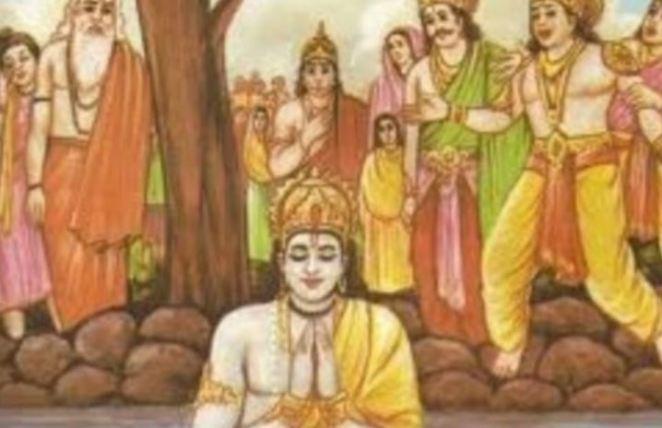 Laxmana giving up his life
Rama and Laxmana have again and again prove that life has no value without family members. The respect that they both had for each other is something that parents of our generation want their kids to have.
ALSO READ: Happy Birthday Jennifer Winget: The real reason why Bepannah actress and Karan Singh Grover separated revealed!