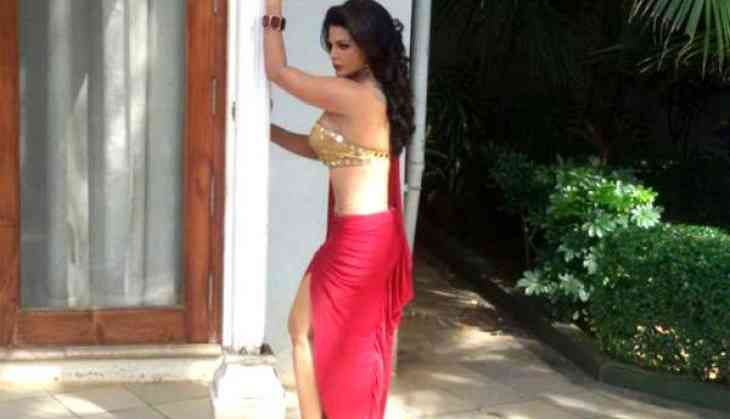 A video shared by Bollywood actress Rakhi Sawant on her official Instagram account is being watched and shared by many people. In this video, Rakhi seems to be showing her favorite condom flavors. Thousands of people have seen this video so far and have given their responses in the comment box.
The dancer turned actress very well knows how to remain in headlines.
While sharing the video, Rakhi has not written any caption but she was spotted holding Beboy brand's condoms. In video, Rakhi was seen promoting three packets of flavored condoms, oudh, paan and chocolate flavor in her hands and said, "This is my Beboy condom."
Rakhi had re-joined the photo sharing platform Instagram with a project of promoting a condom brand. Rakhi had argued that since her previous Instagram account had been hacked, she is now returning with the new account. Rakhi has recently announced that she is going to open her dance academy in 10 major cities of US. As far as work is concerned, according to the headlines, Rakhi may soon be seen playing the role of Ram Rahim's alleged daughter, Honeypreet Insan in a film.
Here is the viral video: