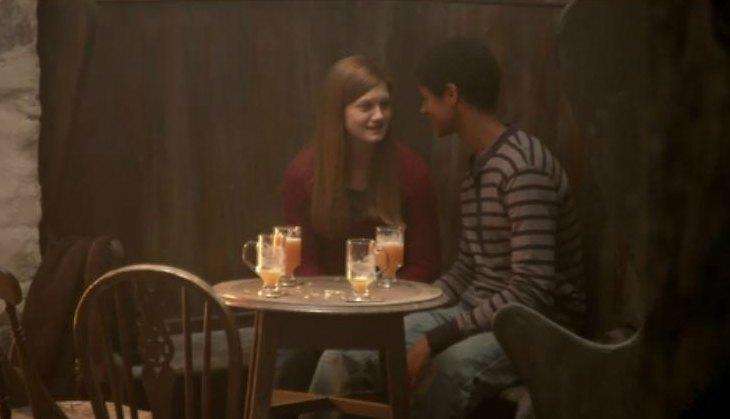 Looks like Harry Potter fans aren't the only ones who are having a hard time letting go of The Boy Who Lived and his friends.
Queen of sass and the creator of the Harry Potter universe, JK Rowling has been on an HP overdose this year. With the script of the play, Harry Potter and the Cursed Child being released as a book, and Rowling's promise to unveil three more books with Potter stories soon - Potterheads are currently living the dream.
Also thrown into the picture, literally, are Rowling's personal sketches of what she imagined the Potter universe would look like.
Fans who have been disappointed with the Harry Potter and the Cursed Child book have reason to cheer again, as the sketches - which have been made public - have proved that Rowling's imagined world of the wizarding universe is quite in sync with our own.
The photo under the spotlight right now is captioned, "Chap 7. Draco Duel" from the original draft of Harry Potter and the Philosopher's Stone.
In the book, the characters backing Harry are Neville, Ron, Hermione, Harry and Dean. In the sketch, however, a 'Gary' shows up in place of Dean.
Twitter user Chris Clarke asked Rowling the all-important question to ascertain who in Merlin's pants this fella was supposed to be. And as it turned out, in Rowling's 'mind palace', Ginny's ex, Dean, was initially named Gary.
Gary @jk_rowling ?!!! Who is Gary?? What were his hopes, his dreams, his political affiliations? #imissgary pic.twitter.com/iE7FtPy1OO

— ςђгเร ςɭคгкє (@Clarkey9) August 23, 2016
Dean Thomas was called Gary in the first draft of Philosopher's Stone. I renamed him after a boy I knew! https://t.co/Aq8A6GZGvf

— J.K. Rowling (@jk_rowling) August 23, 2016
Also Read: JK Rowling is done with Harry Potter and as much as that hurts, it's the right move
--Edited by Blassy Boben