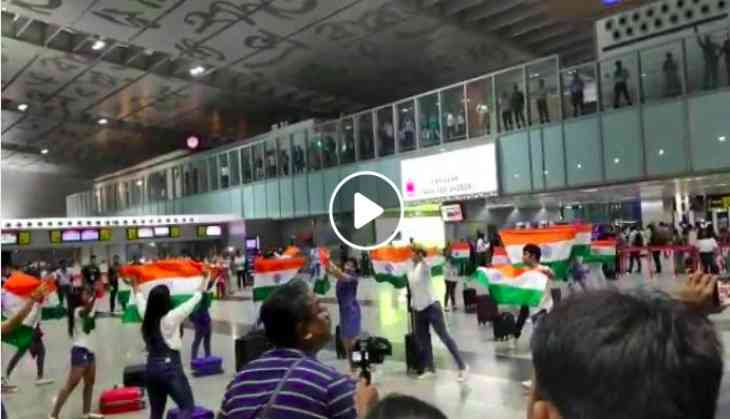 India has witnessed the celebrations of 73rd Independence Day on 15 August 2019. The feeling of patriotism was at its zenith among every Indian. Be it flag hoisting or singing national song or anthem, all give us the fervor of love, respect, and pride towards our country and the freedom fighters who sacrificed their lives.
Indians celebrated this big day by dancing, singing or any other way. Recently, a flash mob at the Netaji Subhas Chandra Bose International Airport in Kolkata made commuters surprised on the eve of Independence Day with their surprising performance.
If you haven't witnessed the celebrations, then we have the video for you which has surfaced the Internet. The video will surely give you goosebumps and will also inculcate the feeling of patriotism among everyone.
In Facebook's viral video, a group of commuters unfurled the tricolor and presented their dance performance on Akshay Kumar's Kesari song, 'Teri Mitti me mil jawa'
Sooner, the crowd at the airport was gathered and cheered for the flash mob.
The video was shared on the official Netaji Subhas Chandra Bose International Airport, Kolkata FB account along with a caption, "On the eve of #IndependenceDay a flash mob dance performed at #KolkataAirport. Airports Authority of India"
See video:
Meanwhile, the video has garnered over 6 lakh views and thousands of comments have been given in the comment section.
Also Read: Indians in the US celebrate Independence Day with fervour