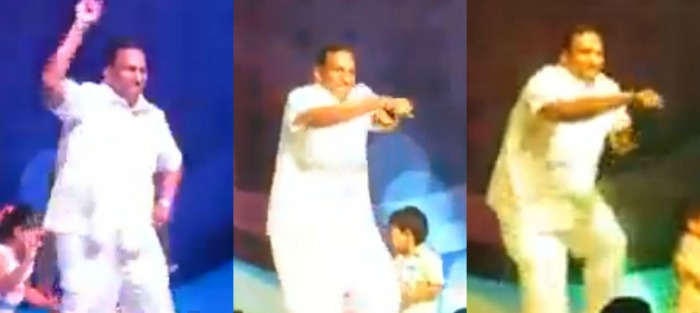 If actors can get into politics, politicians can return the favour too. Or so it seems from this video taken at a college festival in Hyderabad.
Malla Reddy, the 62 year-old Telugu Desam MP from Malkajgiri, is seen enthusiastically shaking a leg and a hand or two in this viral video. Needless to say, he has the makings of being the internet's next darling.
Dressed in spotless Rin-white and dancing in sync to the upbeat Korean song by Psy, Reddy looks every bit the superstar.
The Korean dance number, Gangnam Style, has had many patrons since its release in 2012, but none more exuberant than this feisty politician. Somebody give this man a movie role, already.
Never quit dancing sir, your cowboy-lasso moves are perfection.