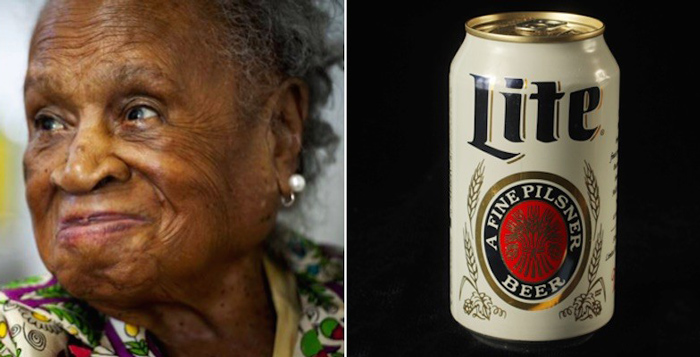 The Gerontology Research Group, which tracks super-centenarians globally, has estimated that there are only 360 people living beyond the age of 110 right now. Agnes Fenton is perhaps the only one to have done so with a shot of whisky and three beers every day!
Born in Holly Springs, Mississippi, Agnes likes eating chicken wings and reads the newspaper everyday. On her 110th birthday Fenton had told NorthJersey.com that drinking three Miller High Life's and a shot of Johnnie Walker Blue Label were the secret to her long life. Although, in recent years she had to cut back, owing to her caretakers' concerns.
Is beer the key to a long life? Agnes Fenton thinks so. She just celebrated her 110th birthday! pic.twitter.com/42SaKLglVA

— Shelby Miller (@SMillerWATE) August 4, 2015
But her positive attitude towards life is no less fascinating. "When I was 100 years old, I went to the mirror to thank God that I was still here. And I thank him every morning," she said.
Meanwhile on 29 July, a 79-year old man swam for half a mile to reach his wedding!