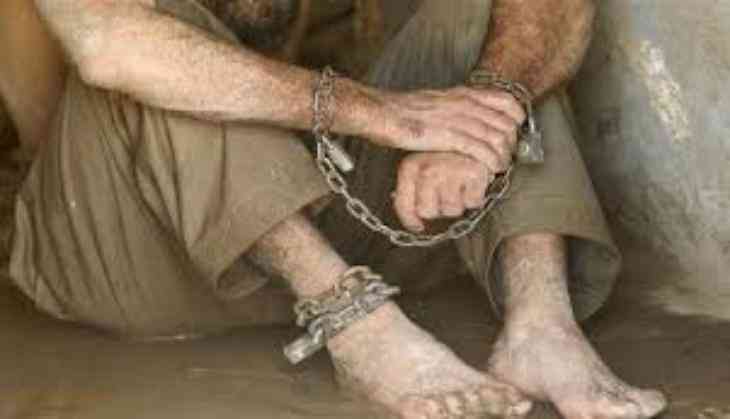 Gujarat man chained to tree for 8 yrs
In a recent development coming in from Gujarat's Botad district, A 22-year-old man with learning complications at Sarva village has spent most of his life chained to a tree for the past eight years. All thanks to the efforts by a social activist, Mahesh Olakiya may soon get to live his life with dignity.
After Mahesh Olakiya began behaving violently, the man hailing from a family of poverty-stricken slum-dwellers, was chained to a tree without any clothes on his body.
The father of the chained man, identified as Pragji Olakiya said that his mentally unwell son turns violent and starts pelting stones if anybody goes near him. "We are very poor and have no resources to treat him or keep him anywhere. So, we have to keep him chained to a tree," he added.
Nitin Jani, a social media comedian well-known as Khajubhai on video sharing platform YouTube, not long ago received a message on his social media account regarding this family and he soon decided to visit them.
"We have built a house for the family on the outskirts of the village. We have also provided light and fans and given food and water to Mahesh. He is violent at present. In a day or two, we will take him to some psychiatrist," the comedian said.
Also Read: Dancers perform fusion of graceful Bharatnatyam and freestyle hip-hop [WATCH]