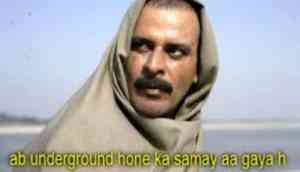 The Central Board of Secondary Education (CBSE) put out the results for Class 12 on 22nd July. This year, the general pass percentage sits at 92.71%. Also, 33,432 students scored over 95% marks. Approximately 1.3 lakh students scored 90% and above.
Shortly after the CBSE class 12 results were announced, social media platform Twitter was swamped with hysterical memes and jokes. Some users took to social media to express their jubilation and congratulate the students while others responded through memes and jokes.
We have put together some of the best memes here for you. You don't want to miss them.
Take a look:
#CBSE
Meanwhile back banchers to relatives and Teachers after they scored gud marks... pic.twitter.com/f514HBe9XJ

— नादान परिंदे 🇮🇳 (@Gauri_doonite) May 2, 2019
When Relatives Of 12th students call them for asking for there percent ....👪
Than student be LIKE..👬👇👇👇😂😂😂😂#CBSE #Funnymemes#India #dankmemes pic.twitter.com/549raub98Y

— Joey 🍴🍕🍔 (@MemesVala) May 2, 2019
if you couldn't pass XII class it's not the end of your life, it's just the end of your academic career. #CBSEResult

— mthn  (@Being_Humor) May 25, 2015
Meanwhile students after hearing #CBSE just declared Class 12 board results 🤪🙊 pic.twitter.com/V7Mz3JG2tm

— Sir Jadeja fan (@SirJadeja) May 2, 2019
My dad to me, when #CBSE results were out. pic.twitter.com/hWiKAfN0ZE

— Krishna (@Atheist_Krishna) May 2, 2019
Relatives to #CSBE students now pic.twitter.com/Qm4TMCqO92

— Subrat Saurabh (@subratsaurabh) May 2, 2019
#CBSE
*Future plan*

PIC1- Before Result

PIC 2 - After Result pic.twitter.com/eAfj9YutRW

— नादान परिंदे 🇮🇳 (@Gauri_doonite) May 2, 2019
Sharmaji : Beta kitne marks aaye?

Me : pic.twitter.com/qtn9VSaCnO

— Bade Chote (@badechote) May 2, 2019
Me to every one of my relative today #CBSEResult #12thResult pic.twitter.com/IETLerorFN

— Vivek Sahai (@vivek_sahai) May 2, 2019
CBSE has put together the eventual results based on both term 1 and term 2 grades. The result holds the grades acquired during the academic year, including internal assessment, project work, practical exams and pre-board results.
Also Read: Memes flood Twitter after Nirmala Sitharaman's budget speech