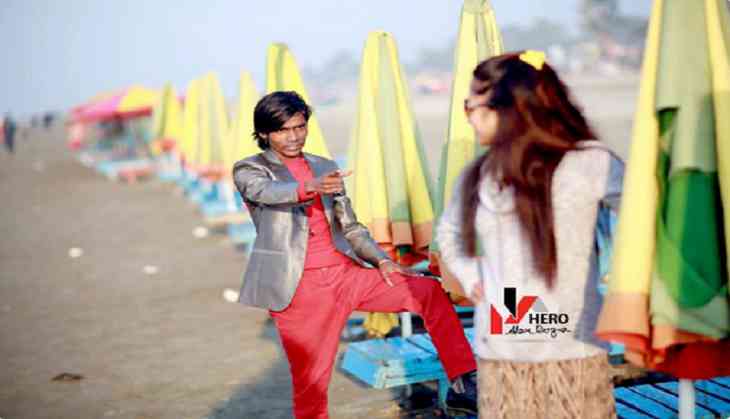 Hero Alom journey to stardom (Twitter)
The King Khan Shah Rukh Khan's super hit dialogue "Don't underestimate the power of a common man" from the film Chennai Express seems to be a perfect fit for a common man 'Ashraful Alom', who is a superstar in Bangladesh.
The rise of Alom from a common man to a superstar has proved that he had a potential to reach greater heights and all he needed was a platform. He has made a terrific impact on the social media like Facebook and YouTube.
He has become so popular that not only in Bangladesh but he also receives attention from all around the world. Alom has starred in dozens of music videos and movies.
More than one lakh fifty thousand people have liked page of hero Alam on Facebook and he often uploads pictures with fans.
He has produced more than 500 music videos till now and has also sung a rap song. We bet you will feel jealous after having a look at his Facebook page.
Alom's journey to stardom has not been easy. He was born in a poor family and his family left him alone due to poverty. Alom studied at a village school until class seven after which he began to work in a bid to support his new family.
He started CD, cassette business prior to starting cable network business in his own village. Alom was so much attracted with the media that he dreamed off to become a famous actor. Finally, he turned his dream into reality by his own way.
Here are some pictures of the super star Alom for you: