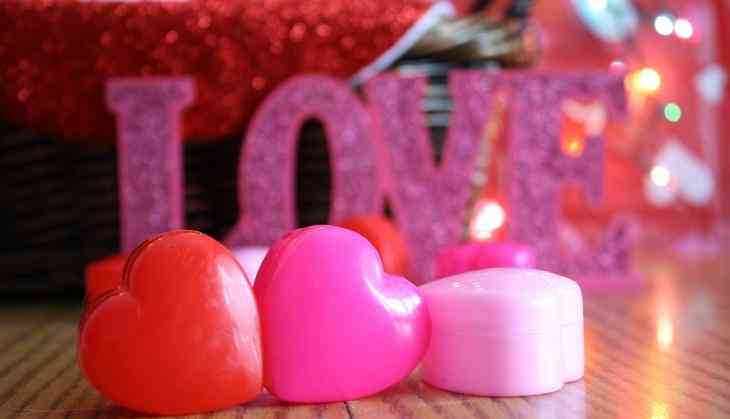 Valentine Day List 2018: Here is the full list of the week of love; know the importance of each day
Valentine Day List 2018: 14th February is known for the love day and the whole week around 7th February to 14th February is celebrated as the love week or Valentine Day week. This week is mainly for expressing your love for your loved ones in different ways and different style. The Valentine week starts with flowers of friendship to love and ends with proposing to spreading the love.
7th February (Rose Day) - The first day of valentine week is on Wednesday, and on this day, your loved ones give you a flower or rose to express their feelings. Red rose is for love and Pink rose is for friendship.
8th February (Propose Day) - The second day of Valentine is about to express your feelings to the person you loves the most. Most of the time couples recall their memories of proposing to each other.
9th February (Chocolate Day) - It is all about chocolate and sweets, on this day, people give chocolate to their special ones to tell them how they are sweet like their loved ones.
Also Read - Kangana Ranaut is getting married, Manikarnika actress reveals details
10th February (Teddy Day) - A cute and beautiful teddy makes happy to a girl, the teddy is a symbol of showing the closeness of each other.
11th February (Promise Day) - It's like Salman Khan's dialogue 'Ek Baar Jo Mene Commitment Kar Diya Uske Baad To Me Apne Aap Ki Bhi Nahi Sunta'. It is all about giving a promise to your loved ones that you will stay will them in very tough condition.
12th February (Hug Day) - Sometimes it's all about a hug, that just forgets every problem and every tension is going on between a couple. It's all about 'Jaadu Ki Jhappi'.
13th February (Kiss Day) - Kiss is the physical respect and affection of lovely relationship and their expressions of a feeling lover.
Also Read - Iulia Vantur chooses this married actor over Dabangg star Salman Khan for her marriage
14th February (Valentine Day) - The most awaited day of February month, the day celebrates on having the honour of Saint Valentine, this time it is on Wednesday.