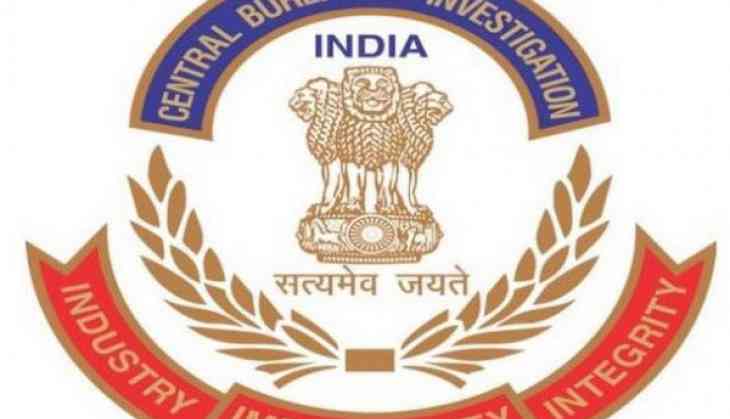 The Central Bureau of Investigation (CBI) registered an FIR against two Chief Medical Officers of the Border Security Force (BSF) and six others on Tuesday for allegedly manipulating the medical records of overweight candidates in the recruitment of Medical Officers in the Central Armed Police Forces (CAPF).
The FIR includes the name of BSF officials and candidates involved in the case.
They have been identified as Dr S K Jha, CMO in BSF Kolkata; Dr Mrinal Hazarika, CMO, BSF,Jodhpur; Dr Bani Saikia Chetla, Specialist in BSF Jalandhar; Vikram Singh Devthia; Gagan Sharma; Gurjeet Singh Juneja; Mukul Vyas and unknown persons.
The FIR has been registered on the basis of an inquiry report of BSF where it was found that the Indo-Tibetan Border Police (ITBP), was designated by the Ministry of Home Affairs as Nodal Force for the recruitment of Medical Officers for the Central Armed Police Forces (CAPF) through Medical Officers Selection Board (MOSB- 2021).The recruitment test was conducted at various centres of CAPFS.
The test was also conducted for 561 candidates at Frontier HQ BSF Jodhpur from March 2 to March 16 last year.
"PV Rama Shastry, IPS, Additional DG of BSF who happened to be the Chairman of the Interview board on March 10, 2022, informed DG ITBP that certain overweight candidates who were found unfit by the Medical Examination Test Board subsequently were found/declared fit by Review Medical Examination (RME) with an unusual reduced weight," reads the report.
"The RME comprising three Medical Officers of BSF conducted the review medical examination test just after three days of the date of PST and recorded unrealistically reduced weight of such five candidates than that of the weight recorded during the Physical Standard Test (PST). The weight reduction in RME, conducted after three days, is found to be unrealistically low. In one case a candidate weighed 91.820 Kg, on March 5, 2022, whereas the medical review board recorded his weight as 81 Kg with a difference of 10.280 kg on March 8, 2022," reads the report.
Accordingly, a committee of three doctors was constituted at the centre for the measurement of weight in respect of these five candidates. A weight measurement of four candidates (with reduced weight by RME) was again taken after two days on March 10, 2022, on the respective weighing scale used in PST as well as RME and their weight tallied to be almost the same that was before RME. This suggests the fact that the weight of said five candidates were improperly recorded during RME.
Thereafter, the RME was replaced by another board by ITBP for all candidates and rescheduled on March 21, 2022.After this BSF ordered a formal enquiry since all the members of the RME are from BSF.It is apparent that the RME recorded reduced weight due to dishonest motives which needs a thorough and professional/scientific probe.