Watch Royal Wedding: Princess Charlotte is a 'show stopper', waves off as Prince Harry and Meghan Markle depart church in carriage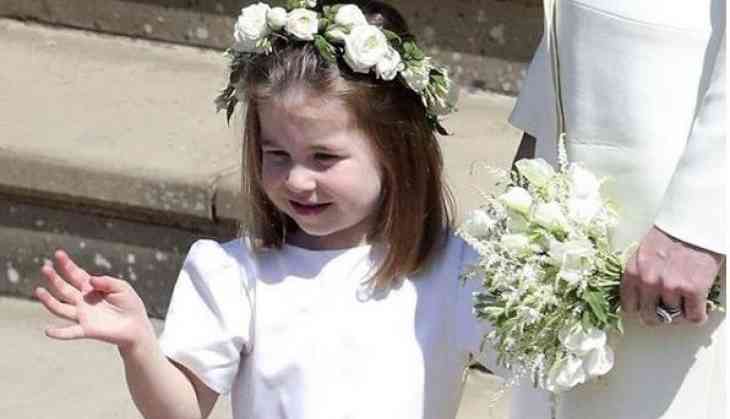 The bridesmaids Princess Charlotte, melted the hearts of audience at Prince Harry and Meghan Markle's royal wedding. She waved enthusiastically at crowds outside the St George's Chapel in Windsor.

She is always confident and beaming with smile, gave a cute wave to adoring fans outside St George's Chapel in Windsor.

However, the four-year-old Prince George was not interested to address the public and was seen cowering behind his father William's legs on the steps in front of the church.
This was the second time when, Charlotte waved at a crowd in public. She was seen doing the same at the time of her brother Louis's birth on April 23.

The nation's hearts melted as she turned to wave at crowds outside the Lindo Wing at St Mary's Hospital in Paddington last month.
Also Read: Watch Royal Wedding: Prince Harry and Meghan Markle kiss on St. George's Chapel steps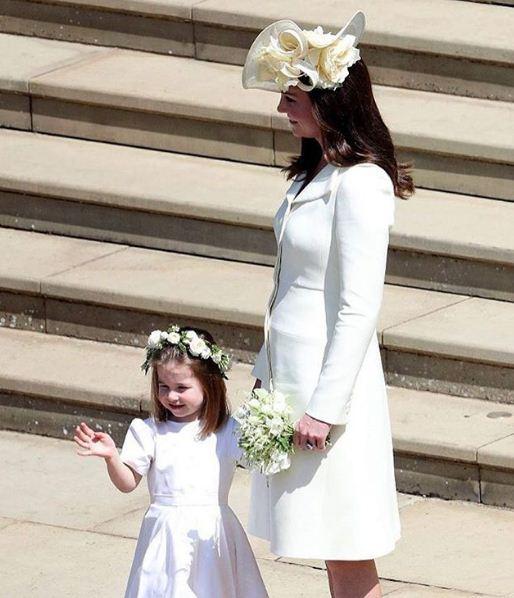 At today's royal wedding too, she was credited with 'stealing the show' from the new Duchess of Sussex, Meghan Markle, 36, and her husband Prince Harry, 33.

People posted on social media that Charlotte 'nailed that wave', calling her 'adorable' and 'a delight'.
Princess Charlotte is a natural crowd charmer. She'll outshine other kids in her own subtle way without flinching a finger! #RoyalWedding

— Lyka (@LurkingIska) May 19, 2018
Princess Charlotte is the definition of CUTE! 😩💐👑 #RoyalWedding pic.twitter.com/DGemOEvycg

— Nalu (@worldofnalu) May 19, 2018
One user wrote: 'Princess Charlotte stole the show at her uncle Harry's wedding #Royalwedding'

Another posted: 'Princess Charlotte is a delight! She loves the people and the people love her. God she's just amazing!'
Also Read: Royal Wedding Live: 10 adorable bridesmaids and page boys including Princess Charlotte, Mulroneys arrives at Windsor for Prince Harry and Meghan Markle's wedding