Watch Royal Wedding: Prince Harry and Meghan Markle kiss on St. George's Chapel steps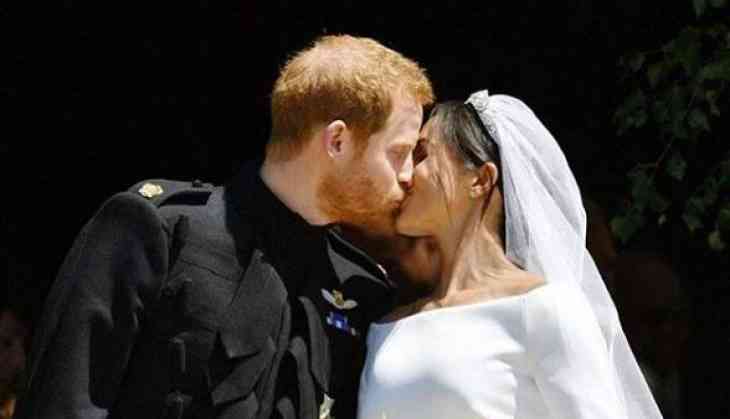 The Duchess of Sussex, Meghan Markle tied the knot with Prince Harry at Windsor Castle, St. George's Chapel. She arrived at the venue in a fabulous royal wedding dress, designed by Clare Waight Keller.

The royal couple exchanged vows as Dean of Windsor asked if there was any reason Prince Harry and Meghan Markle should not marry. He then turned to the couple and asked, "Harry, will you take Meghan to be your wife? Will you love her, comfort her, honor and protect her, and, forsaking all others, be faithful to her as long as you both shall live?" "I will," he said, as the church giggled. He asked the same to Meghan and she, too, said, "I will."

Prince Harry gave a peck to Meghan Markle on the lips and the couple showed their love to the whole world.
They left St George's Chapel in Windsor Castle after tying the knot at the royal wedding ceremony, led by The Dean of Windsor. The Archbishop of Canterbury also officiated as the couple make their vows.

The Duke and Duchess of Sussex will now embark on a carriage procession along a route including Castle Hill, High Street, Sheet Street, Kings Road, Albert Road, Long Walk and finally Windsor Castle.
Also Read: Royal Wedding Live: 10 adorable bridesmaids and page boys including Princess Charlotte, Mulroneys arrives at Windsor for Prince Harry and Meghan Markle's wedding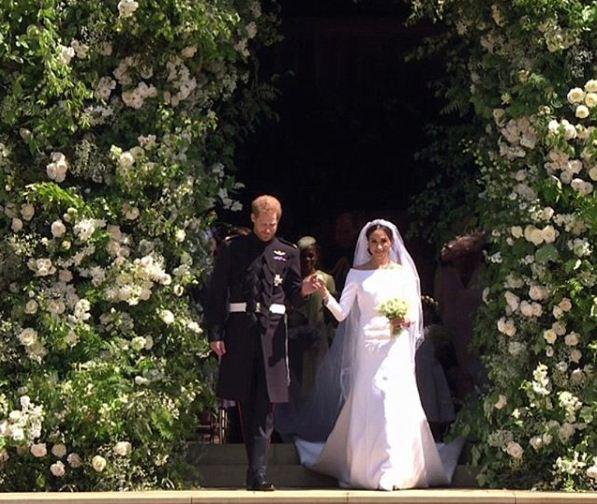 There will be a reception at St George's Hall for the couple and guests from the congregation.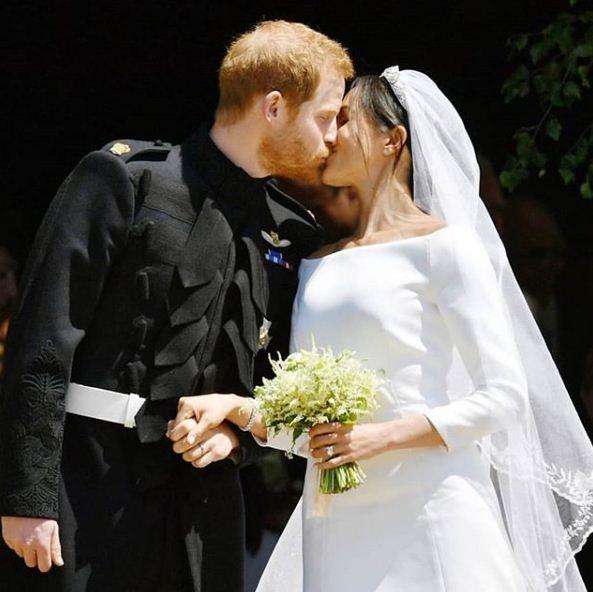 In the evening, Prince William will give a private evening reception for the couple and their close friends and family.
Also Read: Royal wedding live: First glimpse of Meghan Markle as she leaves hotel wearing tiara and veil to marry Prince Harry at Windsor