Telangana CM K Chandrasekhar Rao calls Congress 'Villian No.1'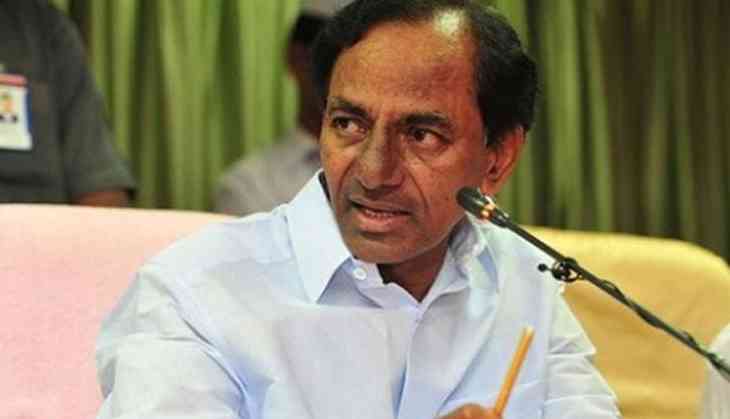 Telangana Chief Minister K Chandrasekhar Rao criticised the Congress party for causing destruction in Telangana since 1956 and termed the party as "Villain No. 1".
During his address to the Legislative Assembly on Wednesday, the Chief Minister accused the Congress party of causing destruction in Telangana since 1956.
"In 58 years, Telangana has not been developed. In 2001, I said that Telangana has been neglected and its problems have been ignored and the main villain for Telangana was the Congress party," he added.
Also Read: Air India's Twitter account restored
The Chief Minister also accused former prime minister Jawaharlal Nehru for mixing Telangana in Andhra Pradesh for political benefits.
"Jawaharlal Nehru has mixed Telangana in Andhra Pradesh state at that time and local Congress party members supported him, every time when Telangana agitation started the Congress party has spoiled it many times," he added.
Chief Minister Rao also condemned the attack by Congress leaders on Telangana Legislative Council chairman K. Swamy Goud and said such things will not be tolerated.
On March 13, nine Congress MLAs, including Opposition leader K Jana Reddy and Telangana Pradesh Congress Committee president Uttam Kumar Reddy, were suspended from the State Assembly till the end of the session, for disrupting the proceedings of the House.
Also Read: 26 child labours rescued in Hyderabad
The Speaker further requested the two expelled and nine suspended MLAs to leave the House.
On March 12, MLA Komatireddy Venkat had thrown his headphone at Telangana Legislative Council chairman K. Swamy Goud, injuring his eye.
Congress MLAs also flung papers at the governor while he was trying to address the joint session of the Telangana Legislative Assembly and Council.
--ANI