Man sells woman for Rs 2 lakh to businessman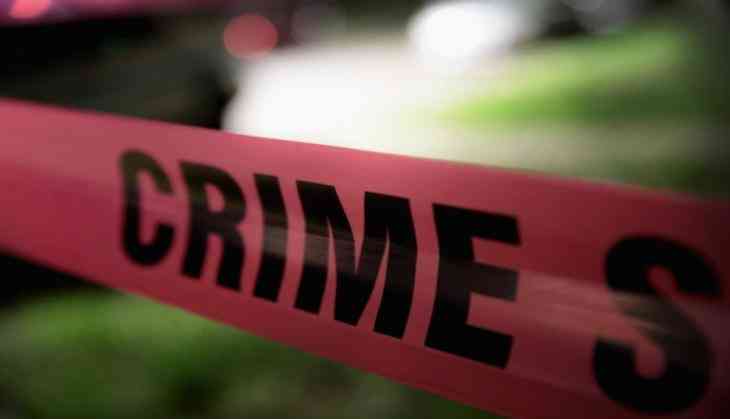 In a shocking incident, a man allegedly sold a woman for Rs 2 lakh to a businessman in Rajasthan.
The accused man was identified as Dileep, a resident of Aminabhavi, Dharwad taluk.
According to timesnownews.com reports, the man allegedly lured the woman on the pretext of a job.
The victim was a resident of Uppin Betageri, Dharwad taluk.
Dileep and the woman got acquainted with each other when she was working at a shop in Dharwad taluk.
The accused man trapped the woman in the name of getting a job in Bengaluru. The woman didn't doubt his intentions and decided to accompany him.
Dileep took the woman to Ahmedabad and made her work as a domestic help at a businessman's house.
Also Read: Odisha: 24-year-old woman stripped, thrashed by her in-laws over family dispute
Man sold woman for Rs 2 lakh
After one month, the accused man visited the businessman's house and told the woman that there was a better job opportunity for her.
He later took the woman to Padanpur on the Gujarat-Rajasthan border and allegedly sold her to a businessman for Rs 2 lakh.
According to The Times of India, when the woman came to know about the man's intention then somehow she managed to flee from the businessman's house.
She allegedly fled from Padanpur and reached Ahmedabad, where she contacted the family where she worked previously. With the help of the family, the woman approached the police.
The cops immediately swung into action after the woman's complaint and traced the accused.
The accused was arrested from Gujarat and has been booked under relevant sections of the Indian Penal Code (IPC).
Also Read: Punjab: Lured on pretext of marriage by boyfriend, minor girl gang-raped by 8 people