Man cries for 'help' after his girlfriend's brothers dumped him in a sewer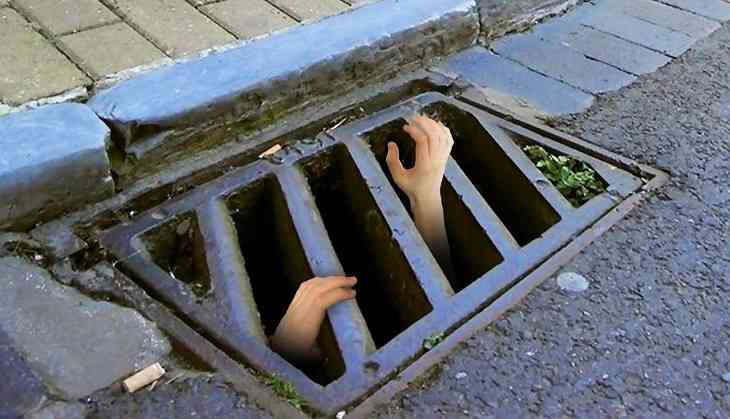 Representative Pic (YouTube)
A 29-year-old was allegedly assaulted and dumped in a stinking gutter by two brothers of his girlfriend.
The shocking incident took place in Gujarat's Kheda. The victim was identified as Jeevan Rathod, who lodged a police complaint against the two accused after being rescued by the passersby after listening to his cries for help on Sunday.
Also Read: Man brutally kills neighbour for having affair with his second wife
According to timesnownews.com, Rathod was having an affair with a married woman for two years. They used to talk and message each other over the phone. When the woman's brothers- Dharmendra Parmar and Sanjay Parmar, came to know about her extramarital affair, they warned the man to stay away from their sister. However, Rathod didn't listen to them and ignored what they said to him.
Know how the crime happened:
On Saturday, Dharmendra and Sanjay approached Rathod under the pretext of talking to him. The accused men took Rathod to an isolated place where they allegedly thrashed him until he got unconscious. Thereafter, they wrapped him in a sack and dumped him in a sewer, a police official said.
The victim remained in the sewer for almost 24 hours. However, two passersby came to rescue him after they heard his cries for help.
Following this, he approached the police and filed a complaint against the two accused.
On the basis of Rathod's complaint, police registered a case of abduction, criminal intimidation, assault, and abetment under relevant sections of the Indian Penal Code (IPC).
Meanwhile, further investigations into the case are underway.
Also Read: Delhi businessman had extramarital affair, stabbed to death by woman's fiance