Lockdown 3.0: Tipplers need to apply for e-token in a bid to avoid long queues outside liquor shops in Delhi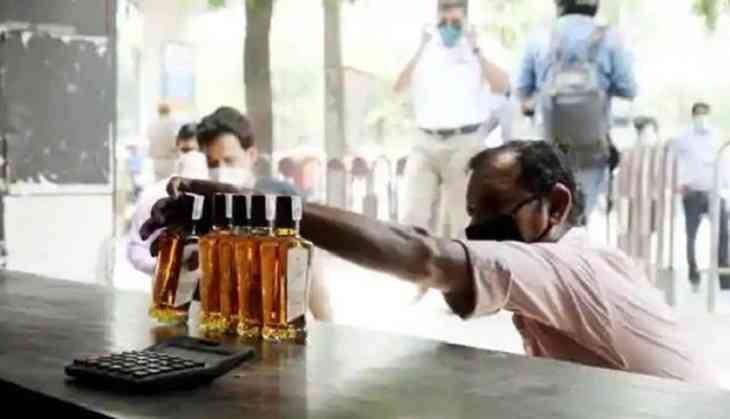 Delhi government on Thursday has launched an e-token service for tipplers amid COVID-19 lockdown. The step has been taken to stop overcrowding at liquor shops that were witnessed on the day of liquor shops were opened in the national capital.
With this e-token service, the customer will get a time slot in which he can visit the nearby store to buy alcohol.
Earlier, the Arvind Kejriwal-led government said that it took this decision to encourage people to avoid long queues by applying for e-token.
Reportedly, the website crashed within a few hours of its launch.
The state government also released a statement that reads, "Any person can apply for an e-token through the link https://www.qtoken.in. While applying, the name and phone number of the applicant will be required and the e-coupon will be sent at the registered mobile number. Through that e-token, the person will be allowed to buy liquor from the nearby shops."
As per the officials, people who have a token will have to stand in one queue while people without a token will have to stand in another line. "Only 50 tokens will be issued per shop for one hour to keep the number of customers in check," officials told.
The customer with a token can buy the liquor by showing his/her identity card mentioned while booking the time slot.
Know how to apply for e-token:
1. Tipplers need to visit the link at 'https://www.qtoken.in/'
2. Enter their name and phone number
3. E-token will be sent to the registered number
4. Tokens will be also be issued for those standing in queues, as per a Delhi government order
Also Read: COVID-19 lockdown: Security checks continue at Delhi borders