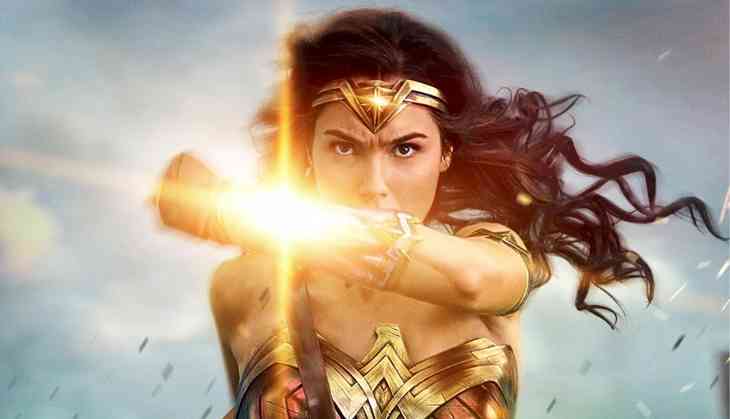 'Wonder Woman' crosses 400mn USD at US Box-Office
The Princess of Themyscira is in no mood to stop her golden run.
According to The Hollywood Reporter, 'Wonder Woman' muscled past the 400 million USD mark Tuesday at the domestic box office.
Directed by Patty Jenkins, the summer hit is a major, and much needed, a victory for Warner Bros. and the DC Extended Universe of superhero films.
The femme-centric superhero tentpole, starring Gal Gadot, has smashed a number of records since first hitting theatres in early June, including becoming the top-grossing live-action film of all time from a female helmer, with more than 795 million USD in global grosses.
The movie also became the top grossing title of summer 2017 in North America and the No. 2 film of the year domestically behind another female-led movie, Disney's ' Beauty and the Beast' (504 million USD).
Sue Kroll, president of worldwide marketing and distribution at Warner Bros, said, "When Wonder Woman opened to such a terrific number in June, we thought, 'This is truly a moment' - for the film, for our industry, for director Patty Jenkins and, of course, for Gal Gadot. Now, more than two months later, Wonder Woman has become a phenomenon, the must-see movie of the summer."
Adding, "Audiences have embraced this character and her story in such a spectacular fashion, and we couldn't be happier for everyone involved in bringing this incredible property to life and to cinemas across the country."
Regarding where it ranks on the chart of superhero films, 'Wonder Woman' is the No. 8 comic book adaptation of all time domestically, not accounting for inflation. And if it can pass up the $403.7 million grossed by Spider-Man in 2002, it will rest at No. 7.
Gadot is returning for a 'Wonder Woman 'sequel, which has received a release date of Dec. 13, 2019, while Patty Jenkins is still in negotiations to direct the sequel.
-ANI