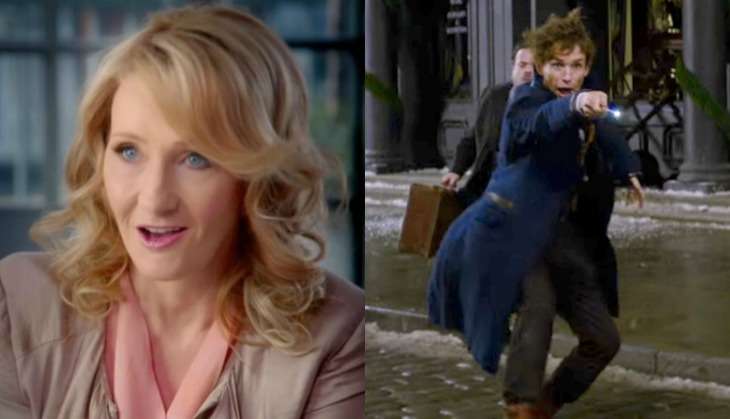 It would hardly be a stretch of imagination to assume that JK Rowling, that paragon of wisdom and sass, has a bit of magic in her too. Be it killing stupidity one tweet at a time, or books that give its readers life, or just a conversation about an upcoming movie - it is truly amazing how everything that comes from JKR feels like a generous dollop of Felix Felicis.
In a shiny, happy, exciting, wonderfully magical new featurette for Fantastic Beasts and Where to Find Them, JK Rowling explains just why everyone needs to get a bit more excited about Newt Scamander.
Talking about how she picks her heroes, JKR says, "My heroes are always people who feel themselves to be set apart, stigmatized or othered. That's at the heart of most of what I write and it's certainly at the heart of this movie."
The snippets of the film shown in the featurette shows a young Newt arriving from the UK to New York, discovering the wizarding community and the magical creatures there. If there were any douts regarding Eddie Redmayne playing a magical being before, there will be none now. Eddie looks so completely at home in the wizarding community, and surprisingly so does Collin Farrell.
What sort of adventure with magical creatures inside New York city could possibly lead to "implications for the whole wizarding world"? Gah! The wait till November feels a bit too long.
--Edited by Aishwarya Yerra