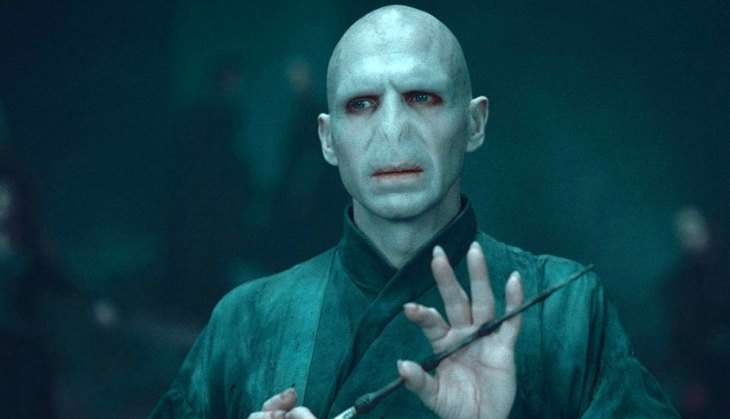 Ever since British actor Ralph Fiennes took over the noseless-Dark Lord's role in Warner Bros Harry Potter series, it has been virtually impossible to read the books without imagining Ralph as Voldemort.
And although the 53-year-old says he grew tired of playing dark roles (Schindler's List, Red Dragon and later in the Harry Potter movies) because they "f****d" with his head, he's still reluctant to let anyone else reprise it.
Ralph's apparently 'feels possessive' about his character from author JK Rowling's wizarding universe and would reportedly find it hard to turn down an offer to return to the part if the opportunity ever comes along.
"With darker characters, you have to go to weird places in your head and -- well you can never say never -- but after an SS commandant, a serial killer in Red Dragon and Voldemort, I decided I didn't want to be that definition of evil any more.
"If you play those parts, I feel you have to put your head in the place of that person. And it f***s with your head. But if Voldemort came round again, I would feel possessive... protective. I would like to not let that go," Fiennes told Evening Standard newspaper.
Here's the thing though Ralph, we're not sure that as fans we could possibly allow anyone else to play the role either.
--
With inputs from IANS