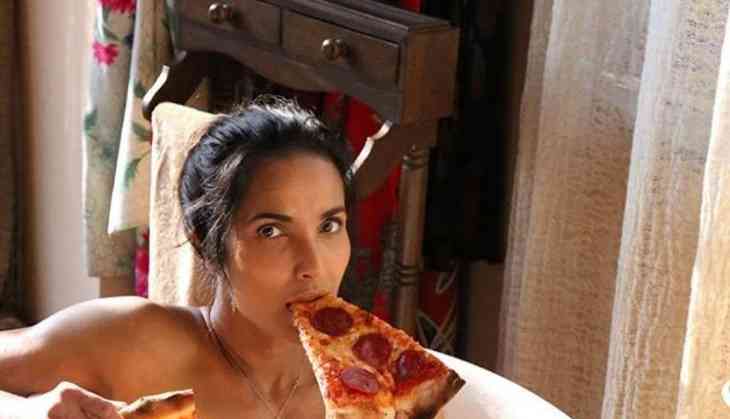 Padma Lakshmi, an American model-actress and executive producer of Indian descent is famous for her mouth-watering dishes. In 1999, her debut cookbook Easy Exotic won her the "Best First Book" award at the Gourmand World Cookbook Awards.

Padma Lakshmi shared a recent naked photoshoot on Instagram which she captioned, "Cheers to the freakin' weekend 🍷🍕 #TGIF #tubpizza #mood📷: @anthonyrjackson, crediting her assistant for taking the photos.

The photos are slutry as she was munching a slice of pizza while covered her breasts with slices of pepperoni pizza.
Also Read: Wait! What? Is that Deadpool dancing along with Celine Dion in this music video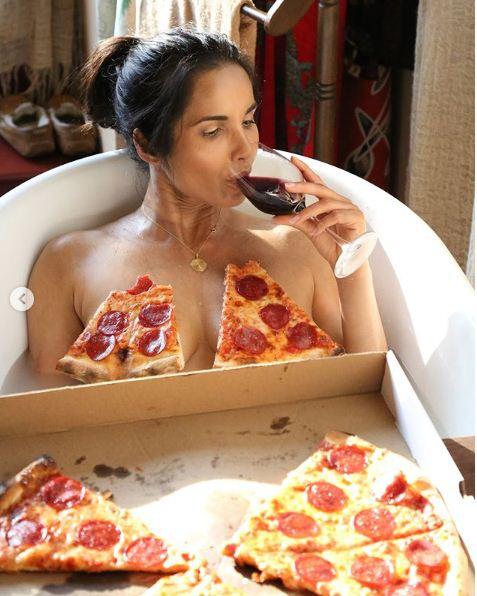 She had a glass of wine to compliment the pizza as she enjoyed the pepperoni pizza and placed some slices over her breasts.

Her Instagram is filled with amazing food and how she embraces her body. In November, Lakshmi shared a photo of herself lying in a bed while flaunting her stretch marks. She wrote,
"Hey stretch," alongside her leg.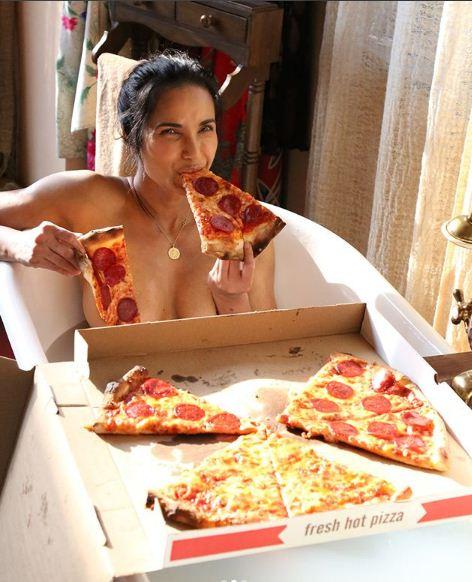 She embraces her like body time and again. She spoke to PeopleStyle in March, "My secret is my diet. I think the reason people don't believe I am the age that I am is because I always ate well in my 20s."

Lakshmi continued, "What you eat shows up on your skin, on your hair, on your nail [and] on the whites of your eyes. And people don't realize that!"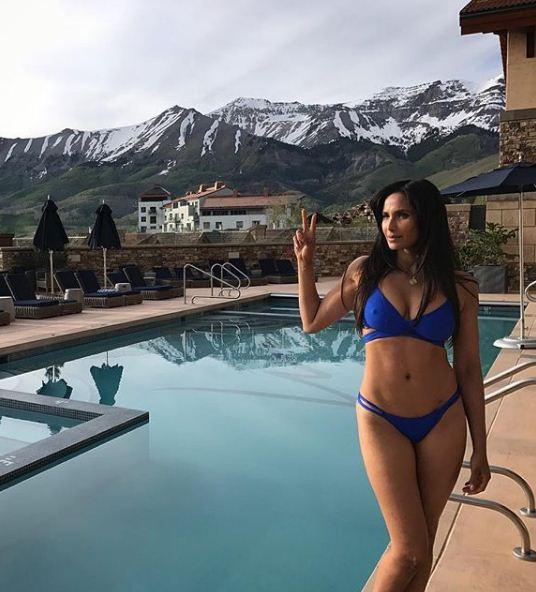 She also mentioned that she also follows cheat days often, "I also ate a lot of crap in my 20s!"

Lakshmi also credits her healthy lifestyle for her healthy skin and body.

"I really didn't take sun or at least not without a lot of sunblock," she said. "And I eat 50 percent fruits and vegetables, fruits and vegetables of all colors. That really, really, makes a difference."
Also Read: Whoa, that's amazing! Non-edible British royal wedding cake slices set for auction in Las Vegas