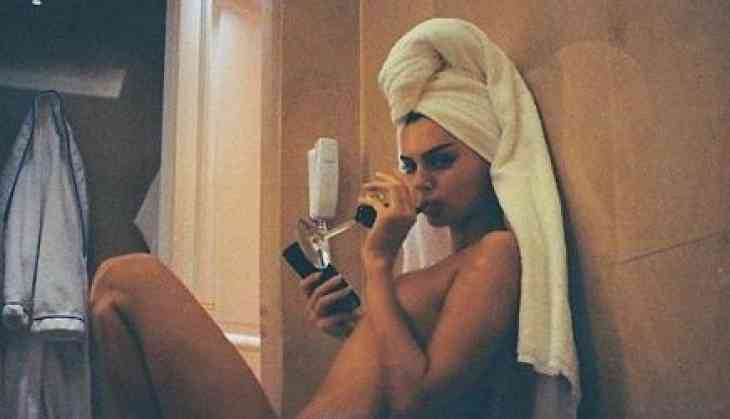 Kendall Jenner shared topless photo as she floated in water for a revealing LOVE Magazine shoot.

She lay back in the pool, wearing just a pair of red bikini bottoms.

In another shot for LOVE, taken at Hampstead Ponds, Kendall smiles up at the camera as she holds on to the side of the pool while wearing a billowing red, pink and purple gown.

Kendall also exposed her breasts in some black and white shots with just a string of pearls around her neck.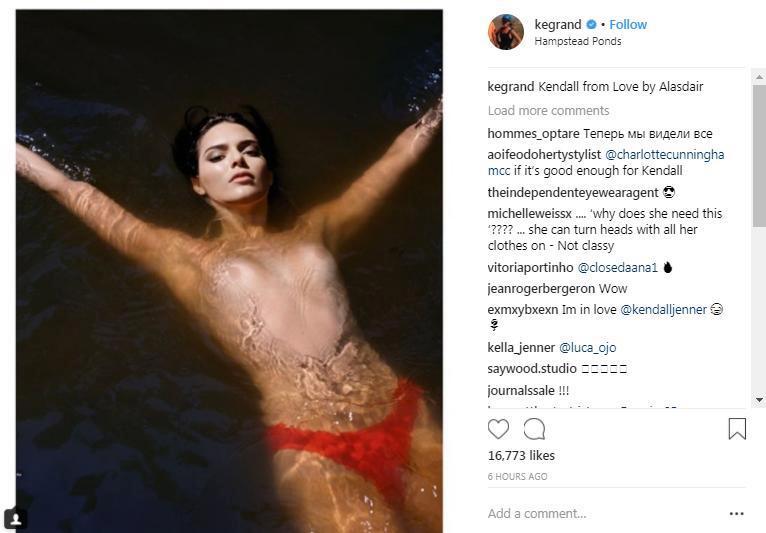 She wore her dark hair in a retro style and she wore a pair of high leg black knickers as she cradled a glass.

She was seen covered up in another black and white image, with her wearing a polo neck jumper and designer coat while hugging a teddy bear to her chest.

The shoot comes days after Kendall posed in a red latex bodysuit for more sexy pictures.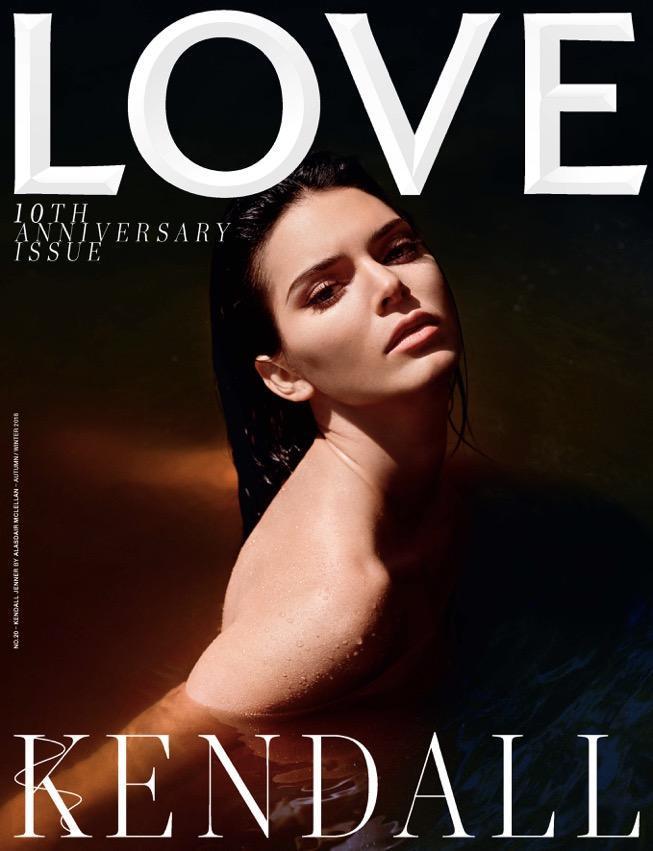 She showed off her legs as she stood next to a Doberman breed of dog which was wearing a jewelled collar.

Kendall is known for her tall, model physique but her legs looked never ending as she posed in a pair of patterned black tights and high heeled shoes alongside her skintight bodysuit.
Also Read: Priyanka Chopra on reports of her engagement with Nick Jonas: 'My personal life is not for public consumption'