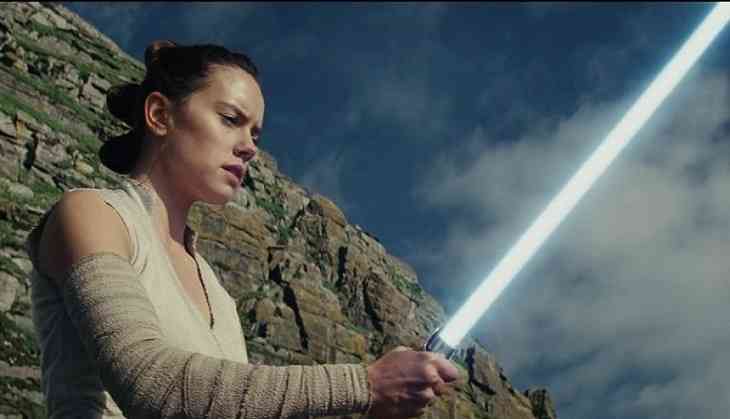 It seems like fans are going to see a lot of 'Star Wars' stories for at least next ten years.
According to The Hollywood Reporter, Lucasfilm president Kathleen Kennedy confirmed that 'Star Wars: Episode IX' is not going to be the end for Rey, Finn or other characters introduced in 'The Force Awakens'.
While talking about the next 10 years of Star Wars stories in the weekly Star Wars Show web series, Kennedy said, "We're sitting down now, we're talking about the next 10 years of Star Wars stories, and we're looking at, narratively, where that might go. Future stories beyond Episode IX with these new characters: Rey, Poe, Finn, BB-8, but we're also looking at working with people who are interested in coming into the Star Wars world and taking us places we haven't been yet."
Adding, "That's exciting, too, because it's a vast galaxy far, far away."
Kennedy also touched upon the progress of 'Solo: A Star Wars Story' while praising its director Ron Howard.
The eighth installment, 'The Last Jedi', in the epic sci-fi franchise 'Star Wars' will hit theatres on December 15.
Helmed by Rian Johnson, 'The Last Jedi' stars Daisy Ridley, John Boyega, Mark Hamill, Oscar Isaac, Late Carrie Fisher, and Adam Driver in pivotal roles.
-ANI