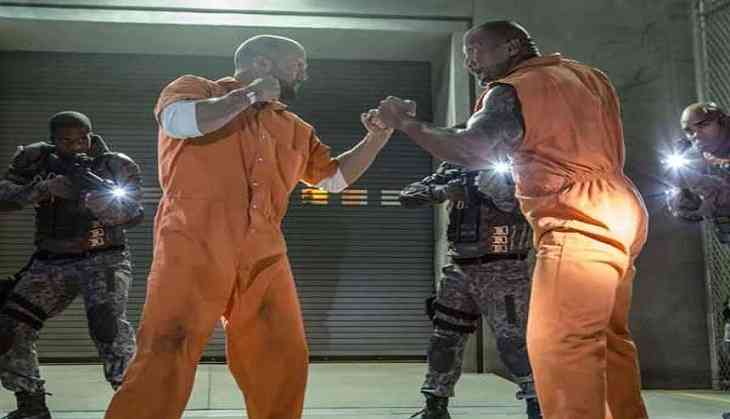 Get ready to be more 'Fast' and 'Furious' as the release date for a 'Fast and Furious' spin-off has been decided.
According to The Hollywood Reporter, Universal has set a release date of 26 July, 2019, for the next entry in the billion-dollar franchise, which is being eyed as a starring vehicle for Dwayne Johnson and Jason Statham.
Chris Morgan, who has shepherded the script chores since 2006's Toyko Drift, is now writing the spinoff.
The story will focus on Luke Hobbs, the Diplomatic Security Service agent played by Johnson, and Deckard Shaw, an assassin character who was one of the primary bad guys in the franchise before being redeemed and joining the motley crew of antiheroes that make up the roll call.
Johnson and Statham will reprise their roles of special agent Hobbs and criminal mastermind Deckard Shaw, who team up on an undisclosed mission.
Early on, in the development of the story, sources said the two would hunt down Charlize Theron's villainous Cypher after the events of "The Fate of the Furious," but insiders say that it's currently unknown whether or not she's involved.
Meanwhile, sources say that one reason for Fast 9's push was to accommodate potential director scheduling.
Sources also say Justin Lin may be lining up to return to the franchise and is the top man to helm the core entry of Fast 9.
Donna Langley, chairman of Universal pictures, said, "Fast & Furious is one of Universal's most beloved properties, and we handle every decision we make surrounding this franchise with great care. The global brand of Fast & Furious is strong and full of iconic characters, and we look forward to continuing to build on the film that started it all, as well as expanding into different narratives beginning with our first spinoff."
As of now, no deal has been made with the actors.
-ANI