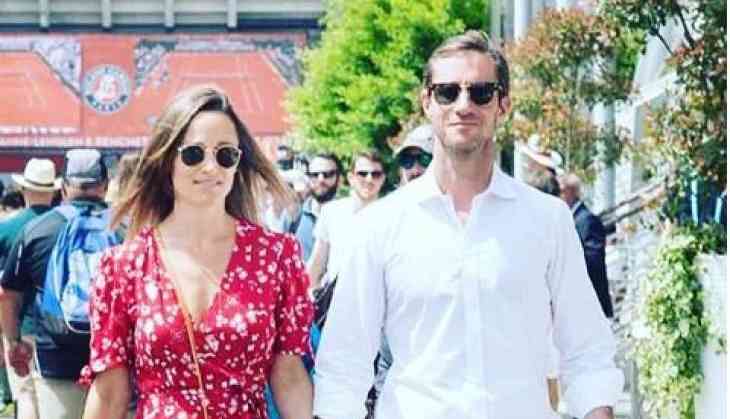 The mom-to-be Pippa Middleton was ssen with husband James Matthews to attend the Day one of the French Open at Roland Garros stadium in Paris on Saturday.

She wore a a scarlet Ralph Lauren wrap dress with a striking celestial pattern, matching Panama hata and flaunted her tiny baby bump.

They were spotted walking hand in hand as Matthews carried a blue blazer and a matching hat. Duchess Kate's little sister married the hedge fund manager, 42, in May 2017 at St. Mark's Church in Englefield, Berkshire, in the U.K.
Also Read: Kate Middleton 'utterly overjoyed' after sister Pippa Middleton reveals she is 'pregnant' with husband James Matthews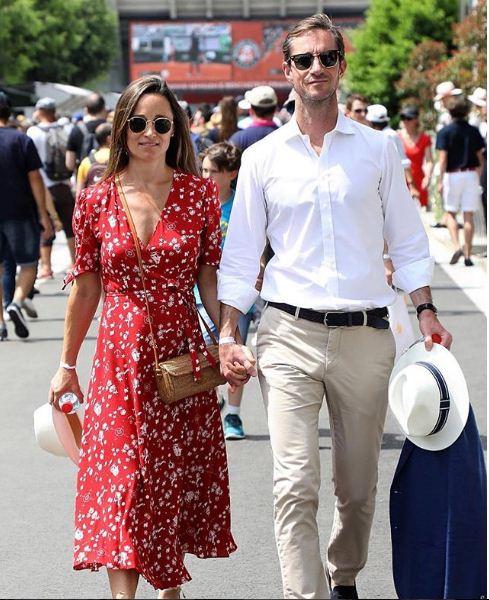 She also attended the Duke and Duchess of Sussex's royal wedding. A source confirmed to Us Weekly in April that the Pippa and James are expecting their first child together and a friend of hers told Us that Middleton has been leaning on big sister Duchess Kate for support.

"Kate has so much knowledge to share," the pal told Us of the mother of three. "She's a walking baby encyclopedia at this point!"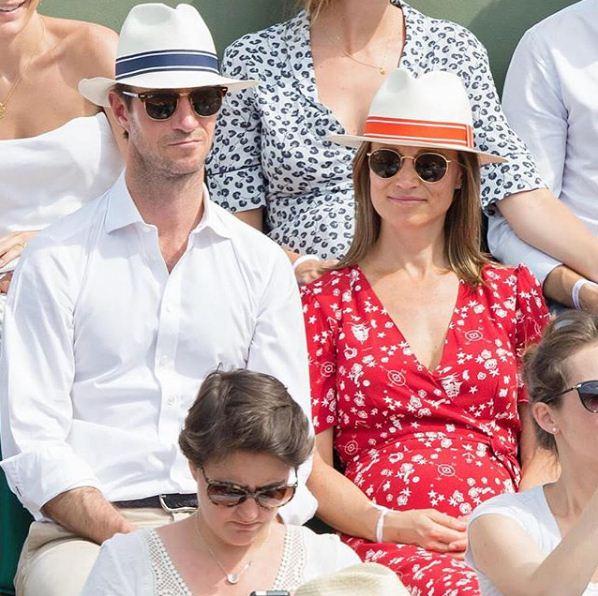 She paired the dress with close-toed espadrille wedges, a straw purse, classic sunglasses, and a hat to complement her husband's.

She was seen in the crowd, relaxed with her hands resting in her lap, highlighting her tiny baby bump.
Also Read: Pippa Middleton shows off her tiny baby bump in printed maroon floral dress in Chelsea