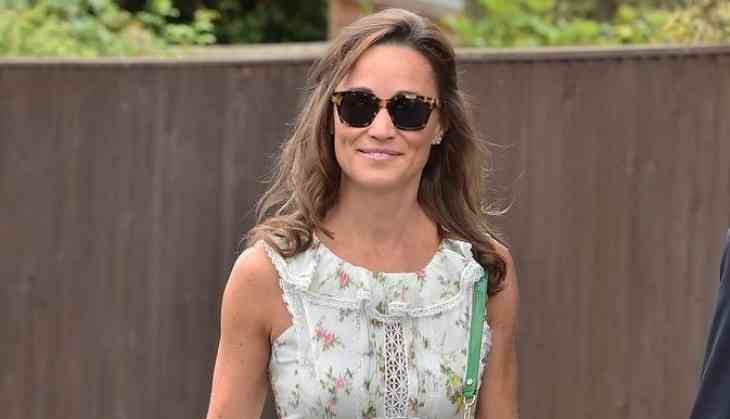 It was in April when Kate Middleton was expected to deliver her thid royal baby with Prince William, the news came about that Kate's sister Pippa Middleton is expecting her first child with husband James Matthews.

After the pregnancy news, no other official news came from either Middleton or Matthews about the baby, but both The Sunday Express and Daily Mail have issued insider reports that Pippa is in fact with child.

Pippa was spotted regularly in Chelsea, London, but there's no obvious sign of a baby bump just yet. On Sunday, Pippa appeared casually bundled up for a stroll, wearing a long black trench coat over a maroon printed dress, which she paired with black tights, a gold chain handbag and a black knapsack slung over her shoulder.
Also Read: Elton John will perform at Prince Harry and Meghan Markle's royal wedding
Pippa Middleton Matthews seen out in London via @usweekly #PippaMiddleton pic.twitter.com/FzajMRtMGC

— MiddletonMaven (@MiddletonMaven) May 15, 2018
Previously, she was spotted shopping last month and stopping by Kensington Palace the day after baby Prince Louis was born.

According to the British news outlet, an insider revealed that Pippa had her 12-week scan and the couple had begun spreading the happy news to close family.

The Duchess of Cambridge "could not have been more delighted" to hear the news that her sister would soon be bringing a baby into the world.

It looks like Prince George, Princess Charlotte and little baby Prince Louis might have a new cousin very soon.
Also Read: Royal wedding: Russell Brand boasts about kissing royal bride Meghan Markle in 'Get Him To The Greek'