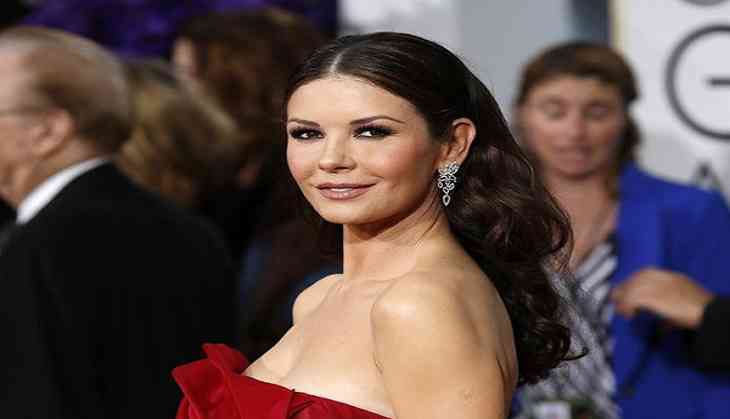 Hollywood veteran, Catherine Zeta-Jones, who worked with Harvey Weinstein in 'Chicago', has revealed that she was 'shocked and disgusted' by all the sexual allegations against the studio mogul.
The 48-year-old actress also shared that she is really 'proud' of the women who came forward with all these claims, according to The Hollywood Reporter.
The 'RED 2' actress feels lucky to have not been among the many actresses allegedly harassed by Weinstein or throughout her years in Hollywood.
She said, "No and I'm blessed because it happens to so many women all the time."
While speaking at MIPCOM's Women in Global Entertainment event, she called Weinstein's behaviour the "ultimate abuse of power."
Zeta-Jones took the stage and remarked that it is dominating the headlines around the world.
"It's hard to think that in 2017 we are still talking about this and that it's the lead story on the international news, but it is right that it is there. It should be the lead story," noted Zeta-Jones.
Adding, "That big old dinosaur of people who think a man is able to get away with that behavior and has been getting away with it for years, is extinct as of now."
She won a Best Supporting Actress Oscar in 2003 for the musical 'Chicago,' which was distributed by Harvey and Bob Weinstein's Miramax.
-ANI