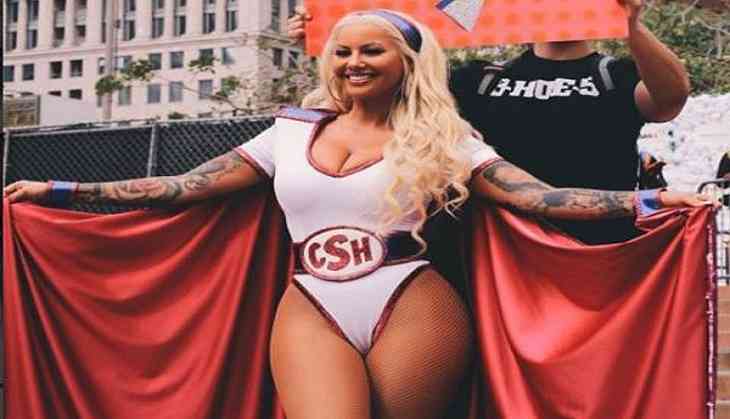 Amber Rose transformed into a sultry superhero on Sunday for her third annual slutwalk.
Donning a white leotard with a pink cape and belt around her waist with the letters 'CSH', Rose appeared at the event as her superhero alter ego: Captain Save a Hoe.
"And so it begins," she captioned a photo of herself showing off her outfit on Instagram.
Her boyfriend 21 Savage was on-hand to lend his support, walking through the event with her while holding her hand.
The walk started in 2011 after a Toronto police officer suggested women to 'avoid dressing like sluts in order not to be victimized.'
-ANI