New tuberculosis drug, Bedaquiline, in the offing, but not a panacea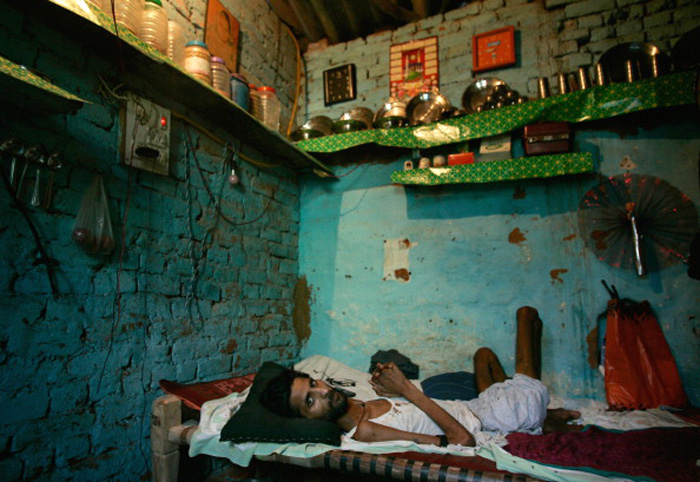 While launching a new tuberculosis drug, and increasing the number of diagnostic centers for the disease, the minister for Health and Family Welfare, JP Nadda, displayed a slide from a power point presentation showing how Amitabh Bachchan was diagnosed from tuberculosis and how he eventually got cured.
"It is helpful to have a figure like Bachchan, since few are aware of the symptoms and the importance of getting yourself checked up with a doctor if symptoms are observed." said Dr Ashwani Khanna, head TB officer of New Delhi.
Read: Govt bans 344 common use drugs. And it's good news for your body
As a signatory to the World Health Assembly, India has endorsed the Sustainable Development Goals to 'End TB Strategy.'
On Monday, 21 March, the government announced a new tuberculosis drug called Bedaquiline, which will be introduced in six referral public hospitals. A new daily regimen for treating drug resistant TB cases will also be rolled out in 104 districts in five states and 64 new drug testing labs.
The government aims to reduce tuberculosis cases by 50% and related deaths by 75% by 2025.
Disconcert among activists and doctors
Minutes after the drug was launched, multiple news websites hailed it as a 'miracle drug'.
While all this may sound great, there are some issues that still need to be addressed in order to achieve that landmark.
The issue pertains to the increase in drug-resistant tuberculosis patients. Between 2014 and 2015, Bombay alone saw a 63% increase in the number of tuberculosis patients diagnosed with 'extensively drug-resistant tuberculosis.' (XDR-TB). The present line of treatment, involving a cocktails of drugs, has proved to be ineffective on these patients.
Bedaquiline might not be the solution
According to doctors and drug researchers alike, Bedquiline in itself cannot bring about satisfactory results. While Bedquiline is primarily meant to be administered to XDR-TB patients, it usually needs to be taken along with Delamanid to make it effective against the deadliest strains of tuberculosis.
"Presently there are very few tuberculosis drugs. What you need is a miracle regimen, and not a miracle drug. A single Tuberculosis drug cannot be used on its own," Leena Menghaney, lawyer and activist working for access to affordable drugs told Catch. India does not have access to the other vital drug which is Delamanid. Normally, Bedquiline is combined with other new TB drug called Bedquiline."
Also read- More pain for patients: essential drugs removed from customs exemptions
The drug will be administered to very few chosen patients through a judicious process that would involve meticulous scrutiny of the patient's health and how dire the situation is. There are no plans to bring the drug to the retail market through a chemist network, as of now.
"The drug has shown substantially positive results in countries where it has been administered without doubt. But just having access to just one new TB drug will not solve the problem. Normally in case of TB, three to four drugs are administered,'" says Menghaney.
Drugs Bedquiline and Delamanid are the only two drugs to have been registered by the US Food and Drug Administraion (USFDA) in the last 50 years.
TB drug pricing
Another issue that crops up is of the partnership between Johnson and Johnson's pharma wing Janssen that will be manufacturing the drug and has the patent for it.
"Presently the government has been provided with a donation in a co-ordinated donation programme from USAID that would help treat few patients. But what when the programme ends? Will the government continue to purchase the drug for $1000 a treatment. There are no plans for sustainability or generic production, nor have they looked at reducing the cost of the drug." Menghaney adds.
Essentially, this means that a few lucky patients will get the drug at absolutely zero cost. The others will, unfortunately, have to cough up a lot of money.
Read more- Apocalypse now: in less than 10 years, antibiotics may be useless
"If you compare the price of first line TB drugs which is a six month treatment regimen which is 17$ to that of Bedquiline which is 1000$ which would be used along with other drugs. The figures show how ridiculous the prices are. Once the donation runs out, the government will feel the pinch," says Menghaney.
The government through the government-run Tuberculosis control programme, called Revised National Tuberculosis Control Programme (RNTCP) plans to administer the drug to 600 patients who would be enrolled from across the country, over the next six to nine months, after the required tests. Upon the review of clinical data obtained from the 600 patients in a period of two years, the programme will be expanded nationwide.
Bedaquiline will be offered through a tiered-pricing structure, $3,000 in middle-income countries and $900 in low-income countries
600 is a ridiculously small number when compared to an estimated 2.2 million people suffering from TB in India, with over 70,000 MDR-TB patients. India has one of the highest number TB cases as it accounts for around 23% of global cases and most number of deaths with 220,000 in 2014.
Normally when a new drug is launched it goes through a tender process and technical committee and then comes to retail. Menghaney observes that looking at it in the long run, donations programmes are a negative approach to patented drugs.
Johnson and Johnson although said that even after the programme, the drug will be sold through referential pricing mode, which means while pricing the drug, the affordability factor will be taken into consideration. But activists are skeptical as this is the first time a multinational company is partnering with the government in such a scheme, to roll out a drug.
Reuters reported that Janssen is believed to be offering the drug through a tiered-pricing structure, $3,000 in middle-income countries and $900 in low-income countries.
Potential of the drug
Nonetheless, the drug has the potential to dramatically improve treatment and reduce the number of people who die from the disease. It is the first drug to be manufactured solely for drug-resistant TB, which is emerging as a major public health challenge around the world. In many cases, Bedquiline, has already been proven as a life saver
"It is after 40 years since we last saw a drug for Tuberculosis, so in many ways it is a 'miracle.' The drug, although needs to be administered along with other drugs that are presently not been brought in by the government. But with respect to pricing, I believe both the government and the private sector should take initiative to make sure it is affordable," says Dr Ashwani Khanna, head state Tuberculosis Control Officer of New Delhi.
Dr Sankalp Yadav, also a TB control officer also shares a similar opinion. "By looking at the drug testing results in countries like South Africa, Russia among others, it wouldn't impugn the validity of calling it a miracle drug with the only clause being that drug itself cannot be a panacea. We have to wait till the trials are completed," he said.
Read more- Bitter pill: why has Delhi HC made drugs costlier for diabetics?
Yadav explains that tuberculosis research hasn't yielded satisfactory results but this drug could bring about a much needed change. The culture conversion rate, (the rate at which samples taken from a patient infected with tuberculosis can no longer produce tuberculosis cell cultures), for this drug has been really fast. A higher rate means the patient is cured of, or is recovering from Tuberculosis at a higher rate.
"As for now it has only been included in the RNTCP programmer, which means there is still a long way to go before patients start benefiting from it," Yadav says.
Edited by Sahil Bhalla
More in Catch:
Terror hits Brussels. Blasts at airport & Metro station kill 28 people
World Water Day: a few numbers to make you think twice before wasting this resource
What do Rahul Gandhi's temple visits tell us about the Congress
'Modi is god's gift to India': why is Venkaiah Naidu being a sycophant?