World Water Day: a few numbers to make you think twice before wasting this resource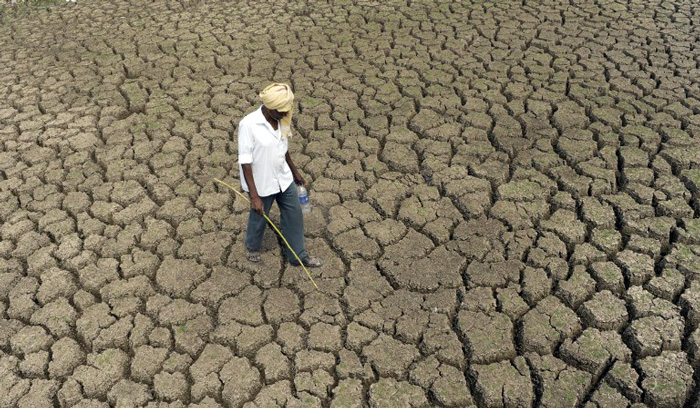 Today may be the 24th World Water Day, but it's also a reminder of the fact that more than half a billion persons in the world still don't have access to safe water.
Take a moment to consider this - getting safe water to drink, and to use, is so fundamental it borders the obvious. Yet there are people - numbering the population of the United States plus the population of Indonesia - that do not enjoy this right.
And of these, every 10th person is Indian. In fact, India has the highest number of persons in the world without access to safe water.
Read: This Holi, use water sensibly. We have very little left
Ironically, world water day comes just two days before Holi, a day we spend by splashing around gallons of water.
Every government since Independence has tried to do something about this. So far, Rs 70,000 crore have been spent, but a 2011 calculation by the government found that Rs 3 lakh crore are needed.
Yet, 76 million Indians are still without safe water, 12 million more than China. About 20% drink water from sources that are deemed unsafe.
The numbers are shocking - and are a compelling reason to make this Holi eco-friendly and dry.
Number of persons in India without access to safe water. This is the highest for a country.
This is 12 million more than China, which still has 100 million more people.
In India, the crisis is caused by "misappropriation" in planning and the use of inadequate materials in water supply programmes. This is according to the NGO WaterAid India.
Houses in India that have piped water connections.
Just 16% of rural houses have piped connections, but in cities this is 54%.
This is according to the National Sample Survey's data fro 2012.
The government aims to provide piped water to 55% rural households by 2017.
Also read- Water wars: tankers & wells are the battlefields on Holi eve in drought-hit Latur
Share of rural population drinking water from risky sources. This includes unprotected wells and springs.
Drinking such water causes over 3 lakh deaths among children worldwide, the second biggest cause of death after pneumonia.
One-tenth of habitations in India face chemical contamination in their water sources, as per government figures.
Of all water used in India comes from underground sources, drawn using wells or tube wells.
64% of all water used in villages comes from traditional wells.
But water levels are falling in more than half of these underground sources.
About 40% of the wells in the country have consistently lesser water. 16% are officially "over-exploited".
The number of persons the government aims to provide piped water supply to.
Punjab has the highest proportion of population with piped water supply (88%), followed by
Puducherry (85%) and Arunachal Pradesh (82).
Jharkhand has just 4.3% persons with piped water supply. MP has 7%.
Read more- Water supply once a month: lessons to be learnt from Latur
rupees
The money required to provide piped water supply to 90% of rural houses.
This calculation is done by the Ministry of Drinking Water Supply and Sanitation, as part of its 2011-2022 strategy.
The highest shares are for Uttar Pradesh (Rs 68,797 crore), Bihar (Rs 40,812 crore), and West Bengal (Rs 37,740 crore).
About Rs 20,456 crore are supposed to come from "community" contributions.
Average daily income of Indians without access to safe water, according to WaterAid.
They buy water from tankers, at an average rate of Rs 1 per litre. A person needs 150-200 litres of water per person per day, as per WHO standards.
This means a family can spend more than half its income on just water.
Edited by Aleesha Matharu