Water supply once a month: lessons to be learnt from Latur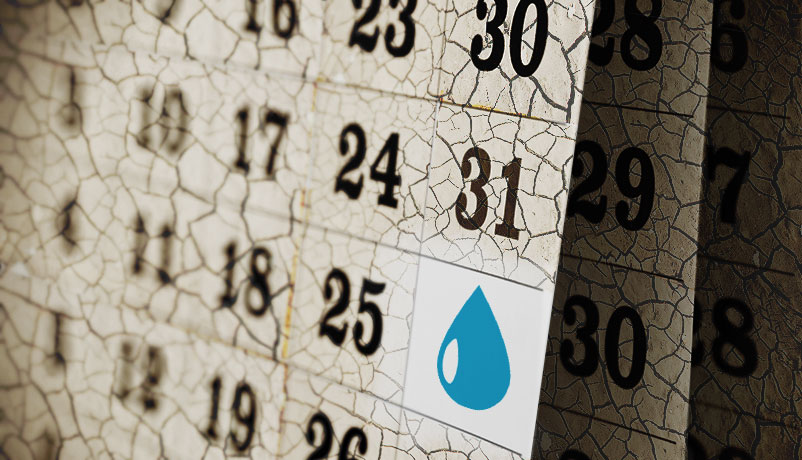 The crisis
Latur, a city in Maharashtra\'s Marathwada region, will get municipal water supply only once a month
Rainfall in drought-prone Marathwada has been half of normal this year
Manjara Dam near Latur now has only 1% of the water it can hold
The cause
Successive state governments have turned a blind eye to water management
The state\'s water board never met until 2013 despite being formed in 2005
Despite scarce rainfall there was heavy sugarcane cultivation in the region
Many may not have been to Latur. But there is a lesson for all in the water crisis in this south-east Maharashtra town.
Last week, the city's four lakh residents were told they would receive municipal water supply only once a month. This was after a decision to supply water once in 15 days. Clearly, something has gone spectacularly wrong.
The crisis was sparked by two successive years of poor rainfall in the drought-prone region. But the story actually lies in the breakdown of water planning by successive governments.
Had the governments acted in time, the calamity could have been avoided. As climate change increasingly leads to dry spells and water becomes increasingly scarce, Latur holds out a warning for all our cities, including the 'smart' ones.
The situation
Latur is situated in Marathwada, a region notorious for water shortages. Pictures of people there milling about water tankers and stories about how difficult it is to fetch water have become common over the year.
This year, the region is reeling from a severe drought as rainfall was just half of normal.
Latur does not have any major river flowing by it and the groundwater table there has halved in three years. The city gets most of its water supply from the Manjara dam, whose reservoir is used to store water from a good monsoon.
But the current water level at Manjara is barely 1% of its capacity because of poor rainfall in two consecutive years. This is what makes this year especially worse.
The previous drought in 2012 was cushioned by a good monsoon in 2011. Similarly, enough rains in 2013 helped soften the effects of the 2014 drought.
Sugarcane planting
When taps at homes suddenly run dry, one wonders which water usage was to blame: Was it really necessary to run the washing machine twice?
Similar questions are now being asked about the region. Sugarcane, used in making jaggery, sugar and molasses for alcohol, is a water guzzling crop.
Despite the 2014 drought, sugarcane was intensely planted in the Latur region. The area under the crop there this time was among the highest in the region, according to Parineeta Dandekar of the South Asian Network for Dams, Rivers and People (SANDRP).
The state has also dragged its feet on drawing up plans to manage its five river basins
Such high-level of sugarcane planting defied logic. "This highlights the contradictions in the water planning of Marathwada," Dandekar said. She pointed out that sugarcane plantation was reduced during the notorious 1972 drought, so that people at least had water to drink.
Even that sugarcane crop is now set to go waste: In a last-ditch effort, the government recently banned sugarcane crushing, which requires only a fraction of the water needed in the cultivation process.
Nobody knows what will happen to the crop. Perhaps it will be used as fodder.
No water planning
Even the Bombay High Court took note of the botch-up. It told the government last week to come up with a plan to deal with the drought-like situation in Marathwada.
Institutions for water planning had been envisaged, even enacted by law. But successive governments left them toothless.
The Maharashtra Water Resources Regulatory Authority was set up in 2005 by an Act of the Maharashtra legislature. Its job was to regularly study the availability of water - both underground and in rivers and reservoirs - and then decide who gets to use how much.
Timely planning and water management could have at least ensured drinking water for Latur
After the 2014 drought, the authority should have decided against using up the scarce resource for crops such as sugarcane in favour of more pressing needs like drinking.
But law meant for such planning is hardly ever implemented. Integrated water development plans would have gone a long way in avoiding the crisis we see today, said Pradeep Purandare, a retired professor at the Water and Land Management Institute, Aurangabad. "The government is not even using the tools it already has to deal with such drought conditions," he added.
Purandare also cited the example of the state water board chaired by Maharashtra's chief secretary with representation from all major ministries. Despite being established in 2005, the board met only in 2013, that too after pressure from civil society.
The state has also dragged its feet on drawing up plans to manage its five river basins.
Groping in the dark
For Latur residents, such plans are a distant dream and the government doesn't seem to have any idea of how to tackle the situation.
Initially, it proposed sending water to Latur and some other towns by railway wagons from reservoirs some 200-300 kilometres away. When the crisis become acute, that plan was deemed too costly, according to a report in the Marathi daily Loksatta.
Now the government is evaluating a plan to lay down pipelines to source water. The Loksatta report added that the state government was planning to dig wells in the Manjara dam in October to draw out underground water.
As the government wakes up to Latur's impending problem, it would do well to start thinking about other cities in Marathwada, especially Parbhani and Osmanabad, which have also received below-normal rainfall.
Latur, in fact, shares its reservoir with Osmanabad and the cities have a history of water squabbles, which is likely to resurface.
In fact, with greater climatic variations caused by global warming, droughts and crises like in Latur are expected to be more likely. This is our future, unless we act fast.