More pain for patients: essential drugs removed from customs exemptions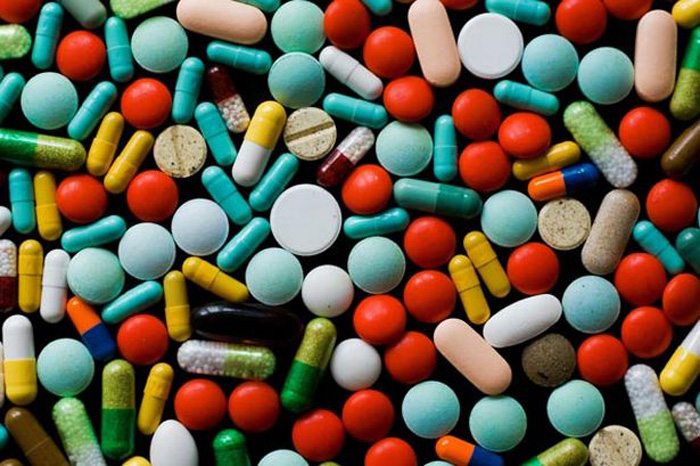 The move
The Union Finance Ministry has withdrawn customs duty exemptions from 74 drugs
This is means that drugs that are imported or made in SEZs will get about 10% dearer
The pain
Many of these drugs are used to treat diseases like cancer and HIV/AIDS
For some cancer patients, treatment costs may increase by up to Rs 3 lakh
More in the story
Why has the government taken such a decision?
Is there any silver lining?
The Union Finance Ministry has withdrawn customs duty exemptions from many drugs, including those used in the treatment of HIV/AIDS and cancer.
In other words, life-saving drugs are now set to get more expensive.
How expensive? On some drugs, there used to be a 5% duty, which will now go up to 10%. But on others, which were totally exempt, there will be a bigger jump due to the application of a 10% duty.
Patients and healthcare professionals alike are irate at this move.
Govt has withdrawn customs duty exemptions from nearly 75 medicines, most of them essential drugs
Since many cancer drugs, for example, are used in high dosage amounts, experts say the treatment cost in some cases could increase by as much as Rs 2-3 lakh a year.
Also read: Bitter pill: why has Delhi HC made drugs costlier for diabetics?
For patients reliant on a particular drug without viable substitutes, the move could very well prove detrimental.
The notification
The Central Board of Excise and Customs (CBEC), in its notification, has removed around 74 life-saving drugs, among many others, from customs duty exemptions.
For some cancer patients, the cost of treatment could increase by as much as Rs 2-3 lakh per annum
According to the notification, the specified drugs - whether imported or manufactured in special economic zones, will now be taxed.
Just last month, the government had also increased basic customs duty on medical devices, in a bid to help boost domestically manufactured products.
At the time, it had said that the changes are expected to provide support to the domestic medical devices sector and help the Make in India campaign generate employment.
But the present move has put critics at the end of their tether, since many essential and life-saving drugs, some of which do not even have a good quality substitute, are to be taxed.
The affected medicines
Some of the medicines from whom exemptions are to be lifted are part of the National List of Essential Medicines (NLEM), a list compiled after several consultations with various stakeholders.
The government itself states that the medicines mentioned in the list should be available at affordable prices and meet a certain quality standard at all times.
These include essential cancer drugs such as Mitomycin, used in chemotherapy for breast cancer and gastro-intestinal cancers; Imatinib Mesylate, used as the first line of treatment in Leukemia; Ifosfamide, used for the treatment of cervical and lung cancer; and Ritonavir, used for antiretroviral treatment in HIV/AIDS.
Many of the medicines are also part of the World Health Organisation's list of essential medicines, a list the WHO describes as 'basic medications' in any healthcare system.
Other medicines that will get dearer are those used in the treatment of kidney stones, cancer radiotherapy, heart-rhythm disorders, diabetes, Parkinson's disease, arthritis, bone diseases and antibiotics used to treat infections.
'Poor decision'
Ranjana Smetacek of the Organisation of Pharmaceutical Producers of India (OPPI), which represents research-based pharma companies in India, said the government had made 'a poor decision'.
Kiran Mazumdar Shaw, CMD of Biocon, a biotechnology company based in Bangalore, has also publicly resonated a similar view.
In a series of tweets, Shaw said: "The move will make these drugs more expensive for the patients. There are over 75 drugs in this list. This will also impact the indigenous drugs being manufactured in SEZs, thus adversely impacting the Govt's agenda of making healthcare affordable and accessible to the patients in India."
Special Economic Zones are deemed foreign territory for the purposes of trade operations and duties and tariffs, according to the Directorate General of Foreign Trade.
Because of this, supplies produced in SEZs are considered as imports as well, and will therefore fall under the ambit of the government's decision.
Good for generic drugs
A few experts, however, have hailed the move as a step in the right direction with respect to promoting indigenously manufactured drugs.
Also read: Verdict against Cipla: what this means for patents and patients
Industry representatives agree the move is intended to provide protection to the domestic manufacturing industry, and support to the Make in India initiative.
Some medical experts also agree that there are better generic alternatives, although their availability will be a cause of concern.
"While I'm not an expert on all the drugs in the list, the ones used for cancer and HIV/AIDS are substitutable. For HIV/AIDS, a generic variant is available for almost all the drugs listed. The WHO has stopped recommending drugs like Saquinavir and Stavudine," says Leena Menghaney, lawyer and activist working for access to affordable drugs.
"People attached to a brand would be willing to pay for it, but from a public health perspective, what is needed is a quality alternative available locally, and if there is one, then there shouldn't be a dependence on imports."
Setback for haemophiliacs
The one disease that Menghaney mentions as a cause for worry, and for which the drug is largely imported, is haemophilia, a rare hereditary genetic disorder that impairs the body's ability to control blood clotting.
Also read: Karma: Martin Shkreli, the most hated man online, arrested for fraud
"Drugs used by Haemophilia patients are mostly imported, and for them, the move could be a cause of serious concern with an increase in price," she says.
Haemophilia occurs in two forms. 'Haemophilia A', the most common form of the disorder, occurs when there is a lack of an essential blood-clotting protein called Factor VIII, while 'Haemophilia B' is caused due to a deficiency of the Factor IX protein.
Two drugs listed in the notification, anti-haemophilic factor concentrates (VIII & IX) are both heavily imported, as locally available supplements are both of low quality and, more often than not, out of stock.
The concentrates are injected into the body of the patient in high quantities to treat or prevent bleeding.
"'Haemophilia drugs cost about Rs 15-20 per unit on an average. The removal of the exemption would mean an increase in about Rs 4 to 5. A patient uses around 40,000-50,000 units in a year. This means, on an average, a patient would have to spend around Rs 2 lakh more for treatment every year for the rest of their lives," says Rupal Panchal, founder of the Mumbai-based Haemophilia Society
Haemophilia patients will be the worst affected, since almost all their medicines are imported
>
Panchal says there must be around 1.5 lakh people suffering from the disease, but the Haemophilia Society has been able to identify only 15,000. Even so, the present domestic supply is not enough for them.
"Only a fraction, around 5%, of what is needed is supplied domestically. I don't see any reason for removing the exemption. Concentrate IX is not even manufactured domestically, and is entirely imported, " Panchal says.
Bad to worse
Last year, there were a series of lawsuit judgements in favour of patents, which resulted in a drastic increase in drug prices in some cases.
For example, the Delhi High Court's judgement in favour of a Swiss multinational pharmaceutical company's patent on a lung cancer drug meant patients would have to shell out Rs 3,000 more for each dose.
The government's latest move could vindicate the concerns of health experts and activists that it is not serious about growing concerns over the lack of drugs and adequate healthcare in the country.
The duty exemption was something that people in need had going for them. Now, their suffering will only increase.
Also read: Wake up, govt! India's AIDS programme stands on the brink of collapse